Wikipedia has added a new functionality where in users can edit posts from their smartphones or tablets. Earlier it could be done through desktop only.
Wikipedia mobile web software engineer Juliusz Gonera wrote in a blog post, "As a trial, the first version of mobile editing requires a Wikimedia account. To get started, look for the pencil icon. If you don't have an account, don't worry, it's quick and easy to create one on desktop or mobile! Once you're logged in, you can use the pencil next to any section to make changes to that section."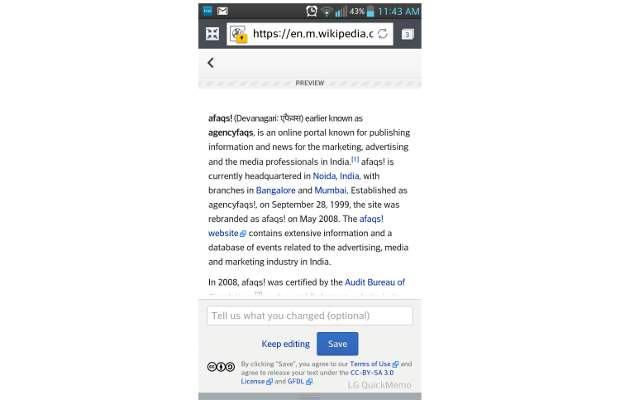 He added, that this new mobile editing feature will be helpful for those regularly look up something quickly on Wikipedia on their phone, notice a small mistake, and wished they could fix it on the spot?
Juliusz further added, "Before today, users could only edit Wikipedia entries from desktop computers – however, more than 15 percent of users access the site from their mobile devices". Wikipedia saw that disconnect and decided to do more to let anyone with Internet access contribute to the sum of all human knowledge.