Facebook-owned WhatsApp messenger is down as users are not able to send or receive messages. Multiple users in India and around the globe are reporting that the messaging service is down on Twitter.
Many users in India has also reported the same, though the reason behind this issue is still unknown at the moment. According to various reports, users in Europe, Singapore, the US, the UK, India and other Asian countries are facing this problem.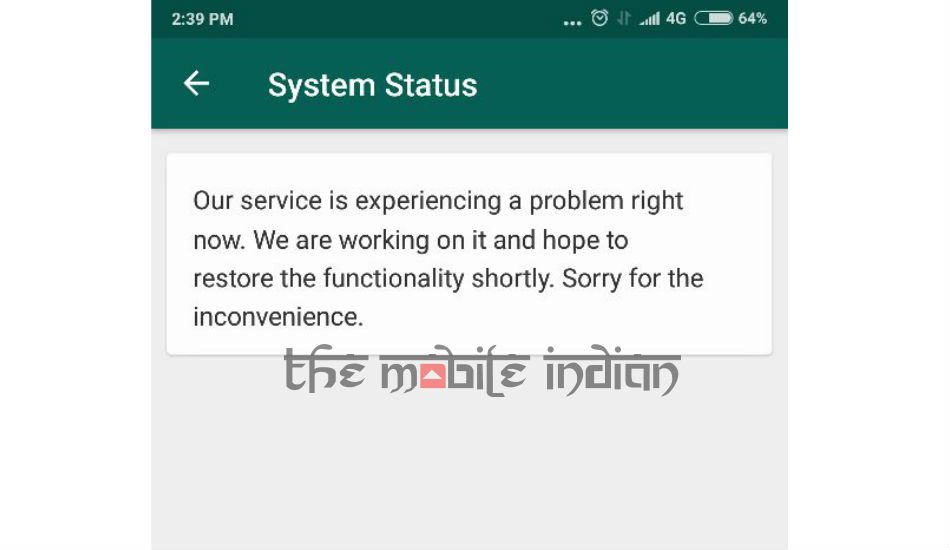 "What's happening? Can't connect even though I have perfectly working wifi #WhatsAppDown," tweets one user. It seems that both Android and iOS users are suffering from this issue. In a notice under 'Help' section of the mobile app, it says, "Our service is experiencing a problem right now. We are working on it and hope to restore the functionality shortly. Sorry for the inconvenience." We will update this story with more information as soon we get it.