WhatsApp has been rolling out new features lately. These include locking individual chats, editing messages, and more. Now the popular instant Messaging platform is introducing companion mode for iPhones. This feature was rolled out for Android users last month. It lets users use the same account on multiple devices. Read on to know more about it below.
Also Read: [Guide] How to Recover the WhatsApp Data from All Android Devices
WhatsApp Companion mode for iOS: what is it?
The Companion mode on WhatsApp for iOS means that users will be able to link multiple devices to their primary WhatsApp account on their main device. The feature allows linking up to four devices simultaneously. It is essentially an extension of multi-device support that was introduced last year. However, using a primary account on a secondary smartphone was still a barrier.
The Companion mode is a great feature for people who use two or more phones and need their primary WhatsApp account on a secondary device. They can use the Meta-owned messaging platform independently on other linked smartphones. The feature syncs all messages sent and received on the linked device from the user's primary smartphone. Additionally, the linked devices will also be able to send texts if the primary phone is not connected to the internet.
WhatsApp states that all conversations and calls remain end-to-end encrypted even on linked devices. However, certain features like posting status updates and managing broadcast list from a linked device is not available at the moment.
WhatsApp Companion mode: how to download on iOS and how to use?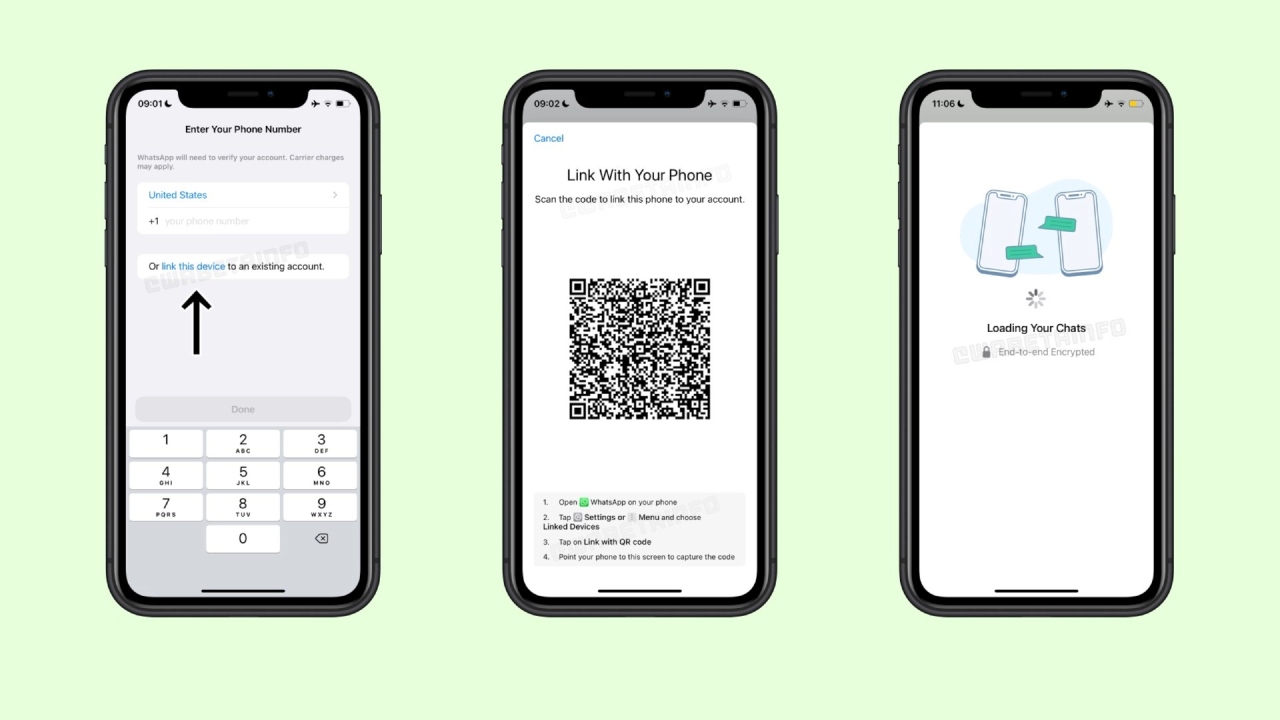 The Companion mode is available in the latest version of WhatsApp for iOS i.e. 23.10.76. It is also available on the App Store with the changelog. The instant messaging platform is rolling out this feature in the coming weeks, so if you don't see any update, there's no need to worry.
If you have an iPhone as a primary driver and want to use companion mode on a secondary device, follow the steps below:
Download WhatsApp on your other devices
Check 'Link this Device' on the registration screen
It will generate a QR code that needs to be scanned from a primary device
Open WhatsApp on the main device and head to settings
Tap on Linked Devices > Link a Device and scan the QR code shown on the second device.
This way a WhatsApp account will be linked and users will have access to all previous chats.