ZengaTV, an application that streams mobile videos and TV channels on both 2G and 3G networks, will now offer all the 12 channels from the ETV network for free.
ZengaTv claims to have 55 million video views month on month at an average viewership of over 12 minutes. Shabir Momiin, chief executive officer of ZengaTV said, "It's a proud moment for us as this addition of 12 channels from the ETV Group now takes our offering of channels close to 100. The 12 channels from ETV group give us the chance to offer viewers regional channels and to reach out to those who are more glued to channels pertaining to their mother tongue. Our focus in future will be to add more regional channels to our platform."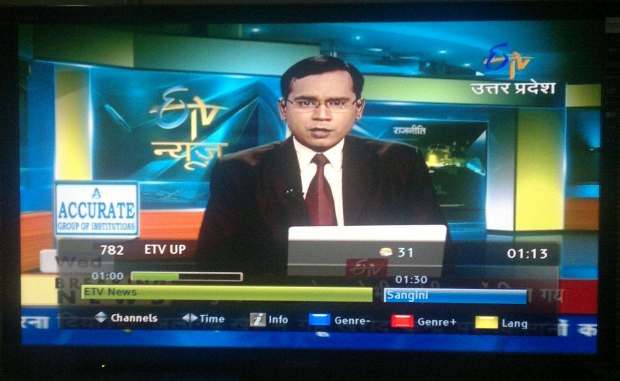 ETV Network's, bouquet of 12 regional channels include ETV Telugu, ETV2, ETV Bangla, ETV Marathi, ETV Kannada, ETV Oriya, ETV Gujarati, ETV Urdu, ETV Uttar Pradesh, ETV Rajasthan, ETV Bihar and ETV Madhya Pradesh.
ZengaTV can be accessed through any mobile as well as on the web. All that the user has to do is go to http://m.zengatv.com to watch the channels or Android users can download the app of ZengaTV from Google Play Store.