Though the Windows Phone mobile operating system yet to make a mark in the smartphone segment, its Live Tiles have garnered lot of accolades from users and industry watchers.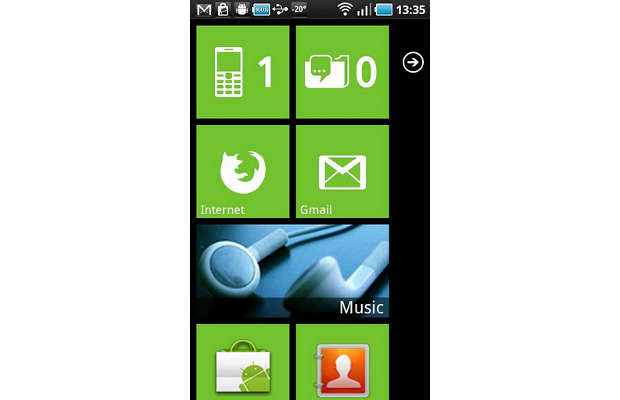 So if you one of the admirers of Live Tiles and want it on your Android phone, then try the Launcher 7 app which is available in Android Market.
Launcher 7 gives the Android users a tile based interface. Unlike other current WP7 launchers (Windows Phone Android, Metro UI), this one allows you to properly modify your start screen. Just long press on a tile and drag tile where you want.
In Launcher 7 interface for Android, the notifications are visible right away in the Live Tiles, and users have the option to turn it off any time. The home screen tiles are the usual which includes phone, messaging, market, contacts, etc. Users also have the option to change the colour of their tiles, with the help of a colour picker. The list of apps is in the alphabetical series, but that may be slightly difficult to handle if user have numerous apps open in their devices.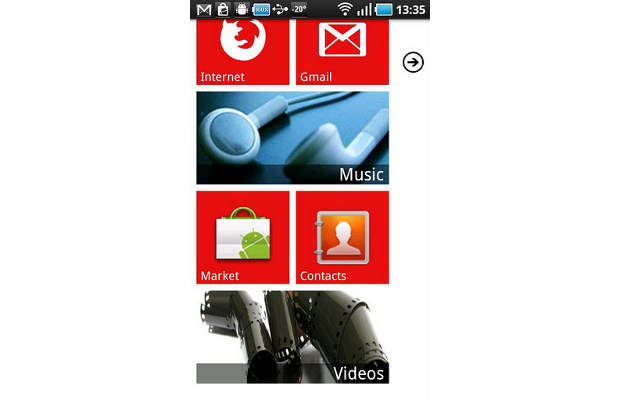 Microsoft released the Windows Phone 7 operating system in November 2010. The user interface called Windows Live Tiles looks good and has become popular also, but the Windows Phones such as Nokia Lumia have to still establish itself in the hearts of consumers probably because the phones are new to the market and they need more time.