Videocon today announced an investment of Rs 500 crore for setting up Mobile Handset Assembly Plant in Punjab. Addressing the 'Progressive Punjab Investors' Summit', Anirudh Dhoot Director of Videocon announced that the investment will be made over the next three years to assemble mobile handsets along with the manufacturing of set top boxes. With this, the company aims to generate 3000 employment in Punjab, thus creating a platform for skill development and give impetus to the growth of the economy.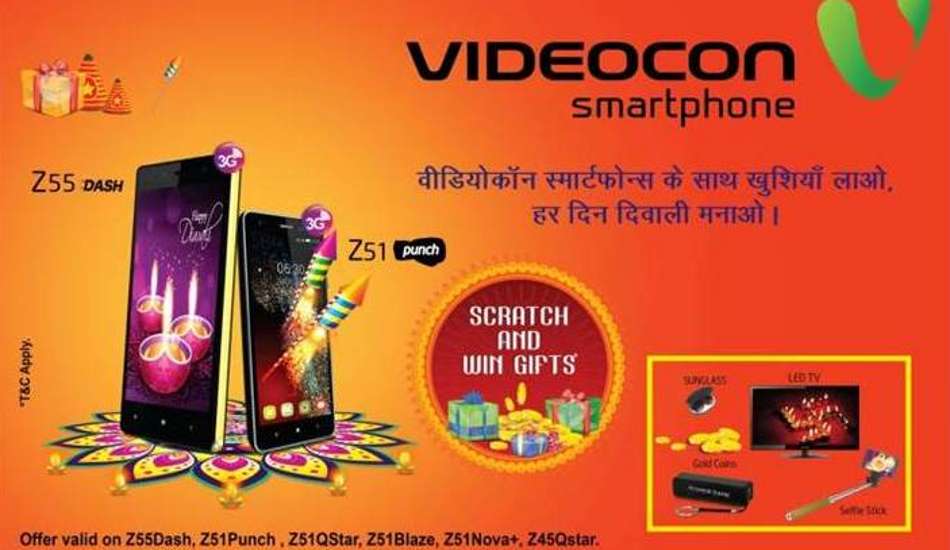 "We are happy to announce that Videocon would be setting up a Mobile assembly plant in Punjab. I have visited several States, but the speed of progress, development and treatment given to industrialists in this State is of par excellence." said Anirudh Dhoot, Director, Videocon.
Meanwhile, in a separate announcement, the home-grown handset maker announced a special offer for its customers in UP, Rajasthan, Punjab, AP, Telangana and Delhi-NCR. This festive season, on the purchase of Videocon Z55 Dash, Z51 Punch, Z51 Q Star, Z51 Blaze,Z51 Nova+, Z45 Q Star smartphones, customers get to take home exciting gifts like Gold coins, Selfie Sticks, Power banks, Sunglasses and LED TVs. Under its 'Scratch and Win Assured Gifts' offer the company is offering a wide range of cutting-edge smartphones at a special price for its customers.
"On the purchase of these smartphones, the consumers in UP, Rajasthan, Punjab, AP, Telangana, and Delhi-NCR will get to receive special assured gifts including a 5gm of Gold coin, Selfie Stick, 2500 – 10000 mAh Power Bank, Sunglasses and 32 inch LED TV absolutely free," Videocon said in a statement.
The the offer starts from October 25 and would be valid till November 15, 2015 and can be availed in more than 2000 retail outlets in all the respective regions.