U&i has debuted a new set of accessories for laptops and smartphones, including the TRUEPOWER series power bank, U&i BOUNCER series 1m data cable and the U&i USB 3.0 hub that offers 4 USB ports. All these accessories are aimed at solving the consumer's charging and connectivity needs.
U&i TRUEPOWER series power bank, data cable, USB 3.0 Hub: Prices, Features
The U&i TRUEPOWER series 10000mAh power bank, BOUNCER Series USB-C Data cable and the USB 3.0 series (USB-A to Type-C) hubs are available in the market at a price of Rs 1,999, Rs 299 and Rs 499, respectively. Users can buy these products from all the U&i outlets and other leading retail stores across India.
As for the features, the U&i TRUEPOWER Series Power Bank has a 10000mAh battery capacity and features dual USB-A ports and a USB-C port that helps with charging up to three devices simultaneously. To go along with the power bank is the widely compatible U&i BOUNCER series 1m data cable (USB-A to USB-C).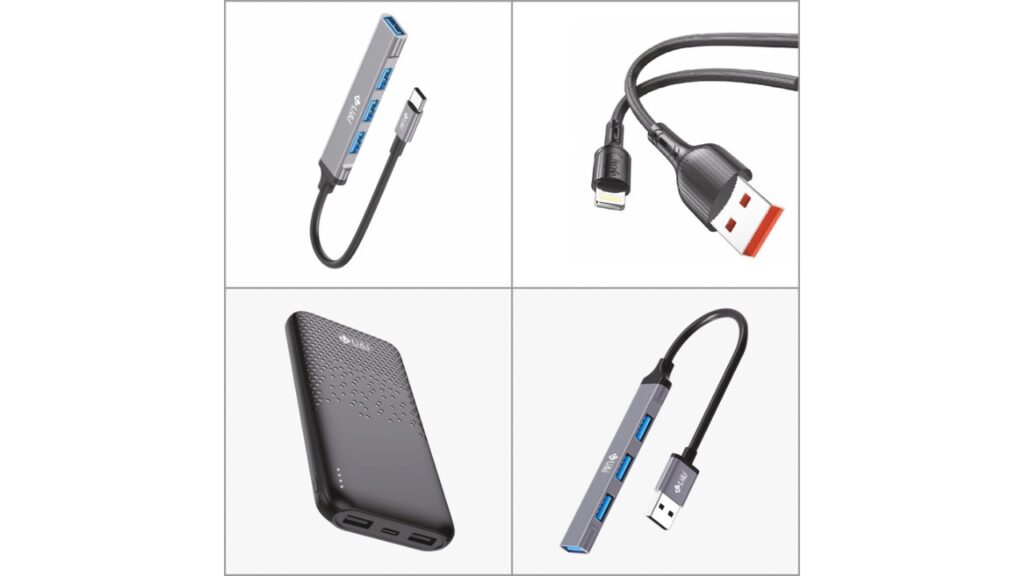 Read More: Blaupunkt BTW100 KHROME, Truke BTG Neo, JBL Tune Beam, Tune Buds TWS launched in India
It's powered by an intelligent chip that automatically senses the device's power ratings and ensures safety and power efficiency while charging. It supports Fast charging (up to 2.4A) and fast data transfers. It is compatible with almost every modern device out there, according to U&i. 
The U&i USB 3.0 is a plug-and-play high-speed (5Gb/s) 4-Port USB 3.0 Hub that allows you to multiply your laptop's connectivity by 4X. Choose between the two options USB-A or a Type-C connector as per your laptop compatibility and simultaneously connect your USB devices. Mouse, keyboard, camera, smartphones, pen drive, and a lot more can be used together with this USB hub.