Popular social networking website Twitter has rolled out a new update for its Android based application. With this new update, the Twitter application has now the ability to handle profile images and images entered in posts as well.
Users will now be able to view profiles with images that have bigger header shots too. Along with that the new update adds the ability to view photo streams from profiles and events all from within the application.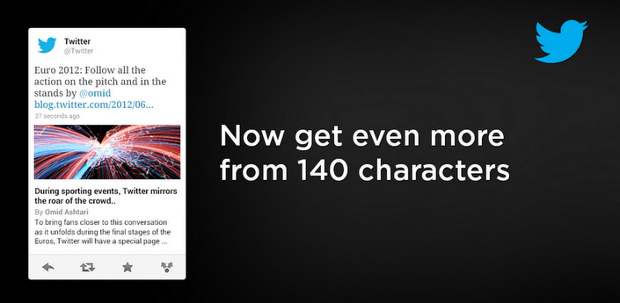 Also, the users of this new application can get the ability to see the images in full detail with the new added ability to zoom in on images, utilising the device's pinch to zoom functionality. With this new addition users can view images better and even in full screen mode right from within the native application and without having to use any third party solutions.
Twitter has now also improved protected account management including the ability to accept or deny follower requests. Last but not least, the update also brings much needed search suggestions for people, topics and hash tags. Searching for users will now be much more effective as the search widget in the app will suggest and auto complete names that users try to search for.