Truecaller, the phone directory app, has added a new feature to its Android application. The feature, called Transliteration, allows users to know caller information in hindi making it more user freindly. The new feature is available as an update to the Hindi version of Truecaller. To get the latest version of Truecaller users can go to Google Play and update the app to the latest version.
Truecaller app enables the user to identify the incoming number's identity even if they are not stored in his phonebook. Users can also search for numbers and can even block incoming calls by selecting the specific number through the Truecaller service.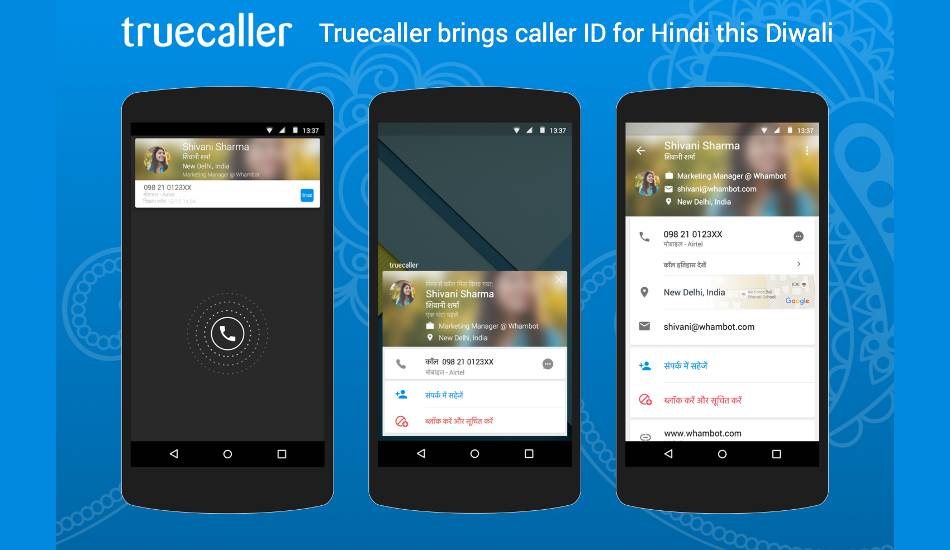 "Our research showed that a user's experience is the most immersive when Truecaller helped them identify who is calling them. This was the turning point where we decided to innovate beyond translation of the app to a dynamic scenario of transliteration to help users identify the caller in Hindi. We realized the importance and relevance of being able to fully explore the potential of our app for the non-English speaking set of users and decided to offer it as an added feature to them", said Kari Krishnamurthy, vice president growth and partnerships in Asia and country manager for India.
To activate the new feature, users have to first go to the settings of the app and enable the Hindi language option. Whenever the next call comes to your device, the caller information will be available in Hindi. Transliteration is available on all Android devices that run Truecaller version 6.10 onwards.
The Truecaller app is currently available on Android iOS, Windows Phone, BlackBerry, Tizen and Nokia feature phones. Additionally, the free Truedialer app is available for free on Android and Windows Phone and and Truemessenger is available for free on Android.