Is the look and feel of a smartphone important to you? Do you buy a phone for its looks and user experience or just for what the spec sheet says? Also, don't you want to check out the smartphone/tablet physically before making up your mind?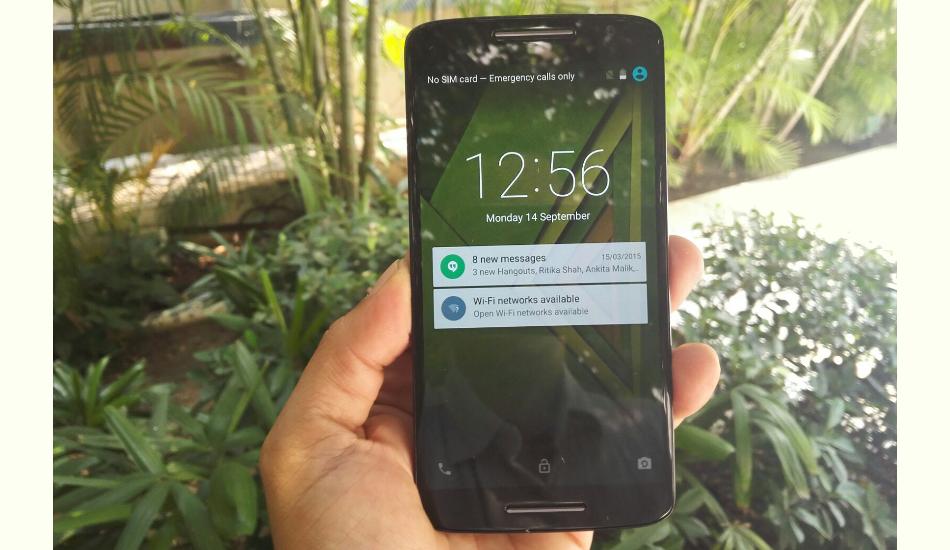 Well, we hope most of the buyers would say aye as the majority of us do care for the looks and overall form factor of a device. The popularity of Reviews and Hands On articles suggest the same as well. But Motorola thinks otherwise.
In October, last year, Lenovo had acquired Motorola and consumers and technology media were hoping that this marriage would bring some kind of paradigm shift in the product portfolio. We were also of the opinion that the individual identity of both the companies would be retained and they would not be competing for the same target audience yet having a unique portfolio of devices.
Yesterday at the launch of Moto X Play we asked Amit Boni, General Manger India Operation, Motorola what is the difference between Motorola and Lenovo smartphones he said, "Lenovo smartphones are more about specs and offer value for money proposition, while Motorola is more about experience."
Our follow up question was then what the difference between Moto X Play and Lenovo Vibe Shot (which is expected to be launched next week) and aren't they competing against each other and for the same target audience as the specs are almost similar, except a few inches here and a few megapixels there, he said, "Competition is good, but Moto product provide a different kind of experience."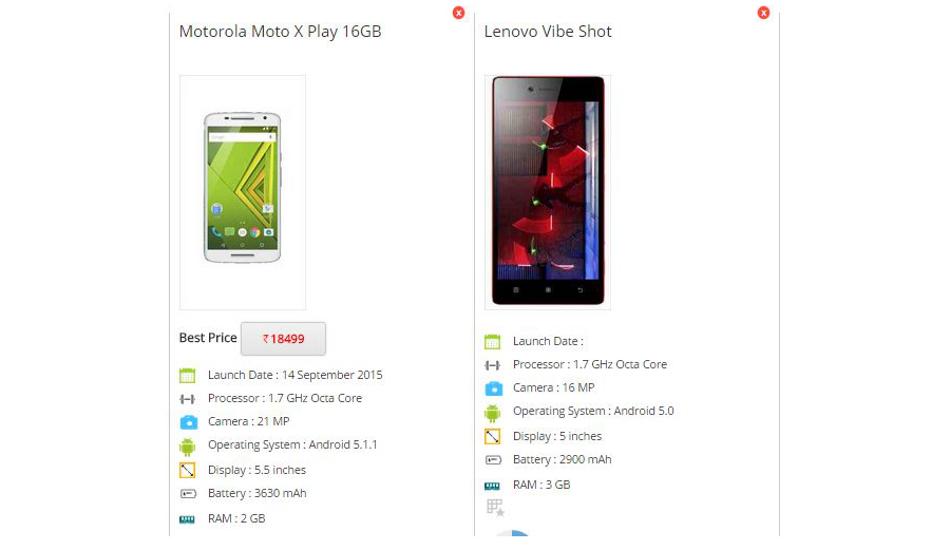 So logically if a smartphone that boast of providing a good user experience, should be available in the offline retail stores or should be displayed in experience zones for the customers to have a look and feel of the device before they purchase it. Here we would like to clarify that if a person uses a device for a few minutes, a decent opinion about the touch, interface, camera look and feel can be formed through information related to performance and battery can obtained only after around a week's usage.
Continuing my discussion further, I asked Boni if the experience is the USP of Moto product why are they not available in offline stores where consumers can have a look and feel of the device? He said, "Touch and feel is overrated in India."
"Till now Motorola has sold more than 5 million smartphones in India without taking the offline route," he proudly pointed out, sort of dismissing the importance of experience zones.
Well, if touch and feel is overrated, why other companies are spending huge sums on experience zones?
Take the instance of Micromax, the second largest handset maker in India. Rahul Sharma, founder of Yu which is a new brand of Micromax, said, "As of now we have more than 825 service centers across 600 cities in India and we are exploring ways to use them as our experience zones so that consumers can check out the Yu devices for themselves."
OnePlus and Xiaomi, the two prominent Chinese companies which have tasted huge success in the Indian market, are also selling their smartphones through e-com portals. But now they have changed their strategy a bit in the last few months and are focusing on showcasing their devices in experience zones so that consumers can try out the devices before making a purchase decision and that too through an online shopping portal.
In the last few months, we have seen OnePlus and Xiomi showcasing their smartphones at Airtel stores. OnePlus even tied up Ola Cabs to provide consumers user experience of OnePlus 2 at their door steps.
Recently, while having an interaction with Hugo Barra, Global vice president Xiaomi, I asked what propelled him to get into a partnership with Airtel to showcase Xiaomi devices at their stores. He said, "There are lot of feature phone users in India who are planning to migrate to smartphones and if they can experience the device before buying, they will know what they are going for and in long run they can be our ambassadors."
He further added, "We cannot showcase our devices in every nook and corner of India but wherever it is possible we will do it."
Even, Vikas Agarwal, general manager – India, OnePlus said the same thing, "At OnePlus, it has been our constant endeavor to innovate our marketing strategy to further enhance the user experience, and this collaboration is another step in that direction. We are excited to have partnered with Ola, known for their excellent personal transportation service, to bring forth the OnePlus 2 experience to users in the most personalized way. We are confident this initiative will resonate well with our fans and give them a chance to experience the dazzling OnePlus 2."
Motorola has in the past launched couple of amazing smartphones but at the end of the day if they are betting on the unique user experience as the X factor of their devices they must understand that consumers cannot explore it without visiting an experience zone. Though, Motorola had opened a Moto Care Center in Bangalore, earlier this year, where customers can get hands-on experience with Motorola phones along with service support we are not sure whether such centers will come up across the country any time soon because for Motorola " look and feel is overrated".