Samsung had a very successful year in 2010-11; it was the second largest handset maker in India with more than 20 per cent market share. While the success of the Galaxy series boosted consumer confidence in the brand, the largest numbers in terms of sales came from basic handsets, which is very understandable.
To get a broader picture, here we have discussed five best selling handsets from Samsung.
GT-C3010S
Samsung C3010S was the company's highest selling handset. It is an entry level candy bar phone that packs a good set of features for its price, which could be the primary reason for its success.
It sports a slim, sleek design with a thickness of 12.2 mm. However, it still feels solid and robust.
It features a bright 2 inch LCD that displays 65,000 colours. The phone is powered by an 800 mAh battery which supports eight hours of talk time.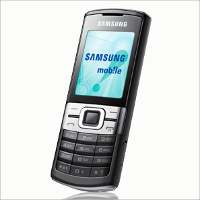 The C3010S is equipped with Stereo FM recording and Bluetooth 2.0, and a unique Bluetooth Messenger. Other features of the phone include Java MIDP 2.0, an organiser, voice memo and T9 (dictionary).
The Samsung C3010S comes preloaded with a fun set of Java games. It features a VGA camera with full display mode and panoramic shot support, and it can also record videos.
The device can store up to 1,000 phone book entries and also maintain call records for 30 dialed, received and missed calls. The handset's external memory slot can hold up to 8 GB.
The phone supports data transfer via v2.0 Bluetooth and USB and comes with Mobile Tracker for tracing your mobile in case of theft. It supports GPRS Class 10 at 32-48 Kbps.
The current market price of the phone is Rs 2,550. In this price range you can also buy Samsung Guru Dual 35 E2152 (with dual SIM support), and Hero E3210.
Samsung SCH-F219 (M Power Muzik)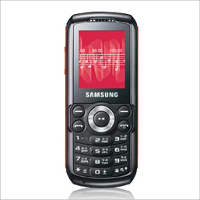 Surprisingly the second best-selling handset of Samsung is a CDMA phone. This is partly because Samsung is the only major handset vendor with a sizeable presence in the CDMA space. However, the major sales happened during the first half of the year (2010-11), in the latter half it sold three times less than in the first half.
Samsung Mpower Muzik 219 is a music-centric CDMA handset featuring dual loudspeakers. Other features of the handset include 2 GB microSD support, Bluetooth, and MPEG4 and MP3 player.
The handset sports dedicated Music keys and Stereo FM with auto tune facility for up to 30 stations. It can also directly record FM clips onto the microSD card. The Muzik 219 supports a Bluetooth headset, car kit and contact transfer to other mobiles. The handset has a VGA camera and supports expandable memory up to 2 GB.
It is customised for the Indian populace and supports regional language (Hindi, Telugu, Tamil, Bengali), Hinglish (Hindi+English) menus and SMSs, as well as Indian calendar and Bollywood ringtones. The phone has a sharp and vibrant 1.7 inch 65,000 colour TFT display with 128 x 160 pixel resolution. It comes preloaded with Cricket, Sudoku and Carrom, and has phonebook capacity of 1,000 entries (x3) and 300 SMSs.
An advanced version of mobile tracker technology helps you track down a stolen device. You can even retrieve or delete your contacts, messages and call records from the phone discretely. The Muzik 219 supports the fake call feature, which lets you mimic an incoming call whenever you want to get out of an awkward call. Connectivity options in the phone include USB v1.1 and Bluetooth 2.0.
The phone is currently priced at Rs 2,700. However, it is a tough device to find these days. Other options in this price range include Samsung Guru Muzic. Most other CDMA handsets from Samsung are either too costly or too basic.
GT-C3303 Champ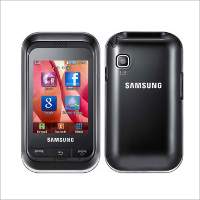 Samsung Champ 3303 is an entry level smartphone targeted at music lovers. This phone is third on the list, but has been replaced by Champ 3303i, which has slightly better features than the outgoing model and the price difference is negligible. Champ 3303i has a 2.4 inch TFT screen with resolution of 320 x 240 pixels.
Running on SGP operating system, the handset operates on 2G GSM networks. This Samsung device has an impressive look with a curved back, and it fits right in your palm. The mobile phone weighs 90 gram with dimensions of 96.3 x 53.9 x 12.9 mm, which makes it extremely portable.
Champ mobile uses Touchwiz Lite 2.0 UI, which is a simple, user friendly interface that eases your interaction with the mobile. There is a stylus pen that comes with the phone, which makes it convenient to navigate the touchscreen. The Samsung handset packs in a 1.3 megapixel camera (the earlier one had a VGA camera), which features various shot modes, photo effects and white balance settings. You can also record videos using the camera.
For accessing the internet you can make use of GPRS, EDGE or WiFi present in the Samsung Champ. Uninterrupted web browsing is possible through the internet HTML browser. You can transfer files via Bluetooth or USB and can also view your images and videos on a large screen TV through the TV output port. You can listen to songs or talk via an audio device through the 3.5 mm audio jack. The phone also includes A-GPS, which lets you find your way easily. The new version has a wireless FM as well.
The phone is currently priced at Rs 3,900. Other options include the Champ Duos, which is Rs 400 more expensive, but features a dual SIM slot with dedicated SIM switching key.
SCH-W259 (Duos)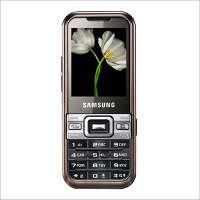 The Samsung Duos 259 is a dual standby GSM/CDMA handset with 2.2 inch 262,000 colour TFT display. The handset supports GSM at 900 and 1800 MHz and CDMA at 800 MHz, which facilitates roaming in all the major countries of the world.
Duos 259 supports stereo FM with auto tune facility for up to 30 stations and gives you one touch access to your favourite stations.
The handset is powered by a high capacity 1140 mAh battery, which gives extended talk time between recharges. 259 comes with an Etiquette Mode, which instantly mutes the call if you flip the phone over. The handset supports 60 minutes of voice recording and sports a 1.3 megapixel camera.
Duos 259 is preloaded with a range of utilities including an alarm, calculator, world clock, memo, stop watch and voice recording software. It can be used as a modem to access the internet and supports up to 153 Kbps speeds on CDMA and up to 384 Kbps on EDGE (GSM networks).
The Duos 259 supports an emergency SOS alert feature: press the volume key four times when the screen is locked and it will automatically send an SOS SMS to up to five preset numbers in your phonebook. The handset supports 64 polyphonic and MP3 ring tones and comes preloaded with A+ Sudoku, Cricket, Carrom and Dice and Lottery. It has a special Indian calendar function that has marked out important festivals, dates and occasions.
You can directly record songs onto the microSD car or into the phone's memory. The built in media player supports MPEG4, 3GP, MP3, AAC and AAC+ formats. The handset can store up to 1,000 contacts (10 numbers per contact) and 300 SMSs.
The phone is slightly costly at Rs 5,800. Samsung Duo 169 W169 is the cheaper version of the device, priced at Rs 4,700.
Samsung Metro GT-S5200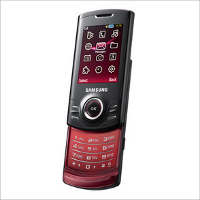 This one is one of the most stylish phones in this list and is also the most feature rich. Samsung Metro S5200 is a slider with a 3.2 mega pixel autofocus camera with smile detection. It supports geo-tagging as well.
Sliding open the handset reveals the alphanumeric keypad, which is flat. The phone comes with 50 MB of internal memory and supports microSD cards of up to 8 GB.
The handset allows for a good deal of menu customisation. The phone lets you decide the shortcuts for the D-Pad and automatically eliminates those shortcuts from the main menu
The Metro S5200 offers playback for the recorded 3GP videos. It also sports a user-friendly music player, which neatly organises your playlist. The 'Now Playing feature allows the user to choose among three types of visualisations. The player also offers a set of equalizer presets for enhanced music experience.
Samsung Metro S5200 is powered by an 800 mAh battery and provides 2 hours of talk time as well as standby time of two days
The S5200 has a 3.2 megapixel camera with single LED flash and autofocus. The camera also records videos at QVGA resolution. Bluetooth and EDGE are as the device's wireless connectivity options.
The phone is currently priced at Rs 5,000. Other options in this price bracket from Samsung include Corby S3653, which is a full touchscreen phone.