Java phones, also known as J2ME (Java 2 Micro edition) phones, are basic phones because they address basic communication needs. Over time, entertainment applications such as MP3 players, FM radio, and games have become an integral part of these devices.
Mobile gaming, especially, has evolved over the years. People prefer gaming on mobile phones more than on any other device, and it is evident from the fact that even big gaming brands like Sony PlayStation treat the mobile phone platform as an important part of their future. Sony recently announced the PlayStation gaming phone in collaboration with Sony Ericsson.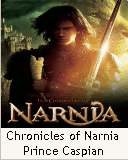 Here we have some popular game recommendations for Java based phones. These are available free of cost. Some of them are advertisement supported and all can be downloaded from popular Java app stores.
Chronicles of Narnia Prince Caspian
In the Chronicles of Narnia, based on the popular movie of that name, you have to help Prince Caspian and Pevensies battle for Narnia's future.
The game provides hours of game play before you liberate Narnia. It is available free of cost but is ad supported, so you need an active GPRS connection as the app starts only once you connect to the internet.
Spider Solitaire

This epic game, which provides hours and hours of fun and entertainment to lakhs of computer users around the globe, has also made its way to Java phones.
The idea is to play with patience and stack the cards according to colour and number. Users can choose different difficulty levels to intensify game play.
There are various versions of this game available online, ranging from free to advertisement supported and even paid variants. The one we used is an ad supported version that has the features of the paid game but is free of cost.
Underground racer

Time to burn some rubber and get underground for high speed action.
The Underground racer game takes you to the suburbs where you race fierce opponents in streets filled with people.
This game is obviously designed for low end phones so don't expect HD quality from it, or in fact, from any Java phone game.
Underground racer, too, is ad supported and requires an active internet connection.
Moto Racer

When we have talked about car racing, how can we forget motorcycle racing. Moto Racer has multiple bikes to choose from and many popular tracks around the globe.
It is a free game that can be played offline.
Brick breaker 3D
This is the classic brick breaker game, but in 3D. The goal is simple: destroy all the bricks in each level to proceed to the next. While you destroy the bricks do not forget to collect power ups to graduate and improve your weapon as the levels get harder.
This is one of the most popular games on mobile phones, and it is available free of cost, without any ads.