With the whole of India going gaga over the recent launch of 3G services, many have forgotten the CDMA (Code Division Multiple Access) technology. There are many people who are true followers but want a better handset.
Below is list of handsets that would suit the needs of CDMA users in India.
Micromax Q5c
Micromax might not be the No. 1 handset manufacturer in India but it is giving the big companies a run for their money.
The phone borrows some of its looks from BlackBerry Curve, and scores well in the look and feel department. On the multimedia front, it features a multi format audio player and 4 GB of expandable memory. Featuring a full QWERTY keypad, this phone is good for heavy typing and texting.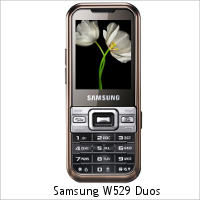 Micromax Q5c has a good 2.2 inch colour display with a decent 2 mega Pixel camera with LED flash. The 1300 mAh battery supports up to 2-3 days of normal use.
It is priced at around Rs 4,000.
Samsung W529 Duos
Although it isn't very new W529 Duos is a good CDMA phone capable of using two active SIMs simultaneously. Duos tries to keep things simple by using a multi tap keypad instead of a Qwerty keyboard.
The display measures 2 inches but produces vibrant visuals. The phone has multimedia capabilities for both audio and video playback but lacks a 3.5 mm audio jack. The 1.3 mega pixel camera is good for basic photography, and the phone scores well on looks and comfort.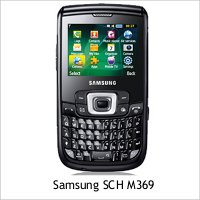 It costs around Rs 5,500.
Samsung SCH M369
Samsung SCH M369 is a dual SIM phone with Qwerty keypad. It is one of the most advanced mid range CDMA Qwerty handsets available in India, that also features 3G.
With 16 GB of expandable memory and multi format player for video and audio, multimedia fans are bound to be happy with the device. Samsung SCH M369 has a small lithium polymer battery which makes it light but compromises on talk time. Its 2 mega pixel camera does a fair job in well lit conditions.
SCH M369 would cost around Rs 6,200.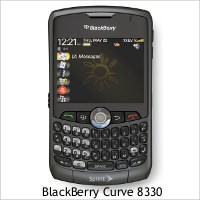 BlackBerry Curve 8330
With this device BlackBerry made its foray into the CDMA arena. Besides a 2 mega pixel camera and a 2.8 inch display BlackBerry Curve has included Wifi and GPS. The battery, BlackBerry claims, supports four hours of Talk time or 11 days on standby.
Curve is priced at Rs 22,000.
Motorola Milestone XT 800
This is the only Android CDMA handset at this point of time though others are said to be in the making.
Milestone features the slightly older Android v 2.1 with dual SIM capability that can use quad Band GSM and dual band CDMA networks.
Apart from the usual features, this Android smartphone has a 5 mega pixel camera and a big 3.7 inch capacitive touchscreen. Multimedia capabilities can be unlimited as Android operating system allows users to install newer media players and formats for playback which can play the content from its 16 GB expandable memory.
It will cost you around RS 30,000.