Holi is a festival of water and colour but except a few mobile phones available in the market all the rest are not designed to enjoy Holi with you. Well, the easiest thing you can do is keep your phone at home but it will disconnect you from your friends and you will miss out on clicking those rare Holi pictures.
Just imagine if your mobile gets hits by water-filled balloons, or becomes the target of water gun (pichkari) or is dropped in water during Holi celebration. In any of these instances, you may have to rush them to service center to revive them. To avoid the inconvenience and dampen your Holi spirits you can follow some easy tips to enjoy the festival of colours along with your mobile phone.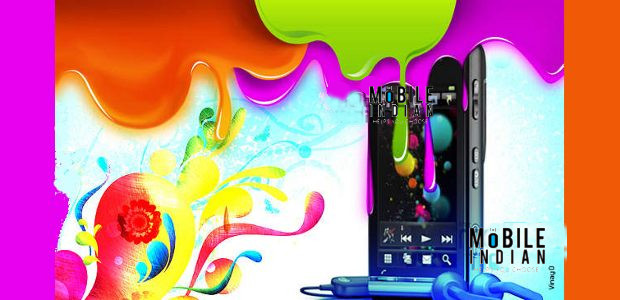 The first and the simplest thing you can do to keep your mobile phone in a transparent plastic shopping bags and zip-lock pouches which are inexpensive means of saving your phone from water. Make use of rubber bands to tightly pack your phone. In case you plan to use this method, keep a pouch of silica gel or desiccant granules in the package to keep the device moisture free.
On the accessory front, safest bet is to buy a waterproof covers not only for Holi but also for daily use, especially during monsoon. Several such accessories are available starting at Rs 100, and they can range up to the price of an entry level smartphone. These accessories are made by brands like Otterbox, Pelican, iBall and others.
Do note that using water proof and Silicon or thermoplastic polyurethane cases may save your handset from rain and water, but that doesn't bail out moisture so ensure that you take out the handset often and clean it, along with the case, with dry tissues.
Despite these measures if your phone does get wet, here is a list of measures to increase the chances of resurrecting it:
Dealing with a wet mobile phone
The first thing to do with a wet mobile phone is to pull out the battery. Cutting off the power to the phone will increase chances of the device's recovery. Do not try to turn on a wet phone as it may cause a low-level short circuit and damage core components of the handset. Wrap the wet phone, SIM card module, memory card and battery separately in paper sheets or moisture absorbing dry tissues.
Wipe the wet components of the phone with a clean cotton cloth or tissues, and don't turn on the phone immediately. Chances are that it still isn't completely dry. Avoid using a hair dryer to dry the phone or putting it into an oven or microwave at low temperature. By doing that you're totally killing all possibilities of saving your mobile phone. Instead, leave the phone components in a dry place like near a window or under indirect sunlight.
If the phone was heavily soaked, use the famous rice method. Take a bowl of raw rice and submerge the phone, battery and SIM card in it for at least 24 hours. Leave it unattended and do not turn it on until after half a day or so. Let it dry completely.
Alternatively, soak the components in silica gel sachets that can be found in new bags, insulated thermoware etc. These absorb moisture.
When everything else fails, take your phone to a reliable mobile service station and be honest about what happened to the device.