Samsung recently rolled out the Android 8.0 Oreo update to a bunch of its smartphones, which mainly includes its flagship lineup. However, according to a new information, the brand is prepping Oreo update for a bunch of budget and mid-range smartphones as well.
Samsung Turkey recently posted (via Android Soul) a list of smartphones that will receive Android 8.0 Oreo update in the month of July. To start with, the company will roll out the update to Galaxy A3 (2017), Galaxy A5 (2017) and Galaxy A7 (2017) from July 06, 2018, Samsung Turkey claims.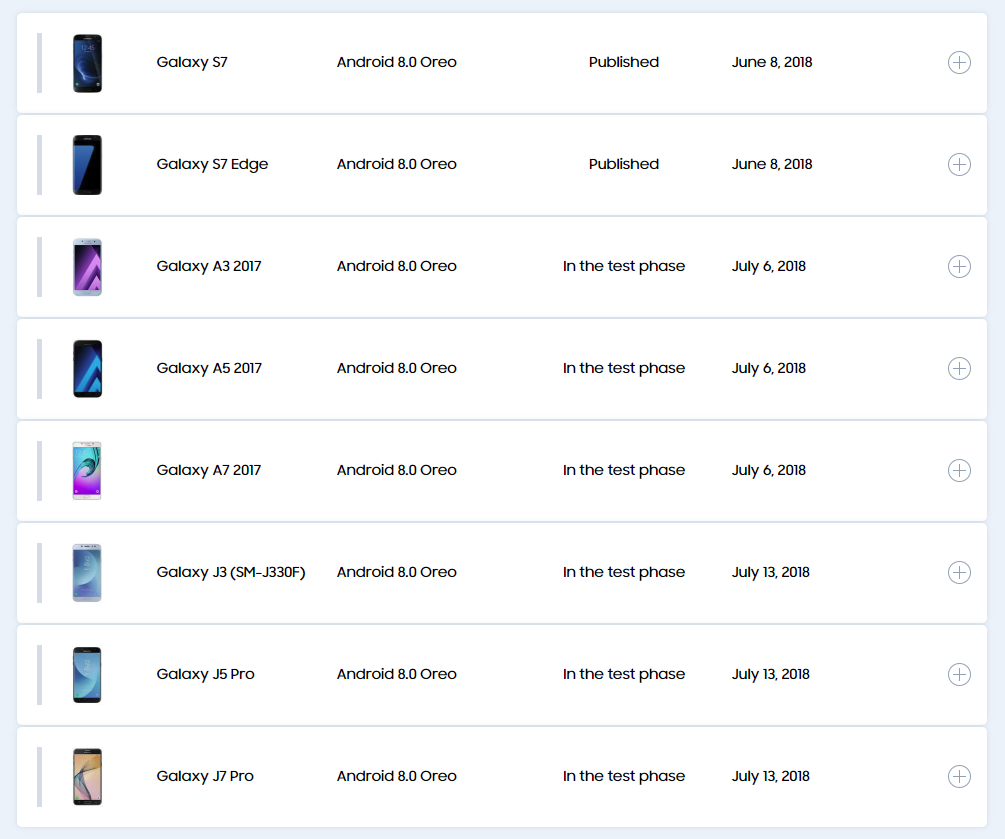 The brand will then start rolling out Oreo update to Galaxy J3 (SM-J330F), Galaxy J5 Pro and Galaxy J7 Pro from July 13, 2018. However, it is important to note here that the information available on the website is meant for the Turkish market and there is no information on whether the above-mentioned smartphones will receive the update in other markets as well or not. So, stay tuned with us for more updates.
With the latest update, the smartphones will have picture-in-picture mode that lets users to two tasks simultaneously. So, for example, one can minimise a YouTube video while sending a text message or writing an email. Further, the Android Oreo has other features like including detailed Notification dots for every app and Autofill passwords, faster boot times, background limits, installation of apps via APK, over 60 new emojis, notification dots, Wide-gamut colour for apps, Snoozing individual notification, Adaptive icons, Keyboard navigation, WebView enhancements and much more.