The Mobile World Congress is an important event for the tech community. The event is not only meant to showcase latest and greatest smartphones that will be launched in upcoming months, but it also paves a way for new technologies that will be prominent or simply those techs that will be blatantly copied.
This year's MWC 2018 revealed some really interesting products but it also shows a disturbing sign of blatantly and cynically copying Apple. Just like every year, this one clearly showed a curious case of notches. Yes, we are talking about the Apple iPhone X and its Android doppelgangers.
We saw a slew of Android smartphones from different Chinese brands like Doogee, Ulefone and more taking pride in showcasing the top-notch seen in Apple iPhone X. But what was baffling was the fact that Asus, one of the biggest brands in the world, shamelessly copying the Apple iPhone X's notch for its latest Zenfone 5 series. Asus packaged its flagship device, the Zenfone 5Z and Zenfone 5, with a host of top-of-line features and hardware specifications, but it clearly lacked innovation in the design department.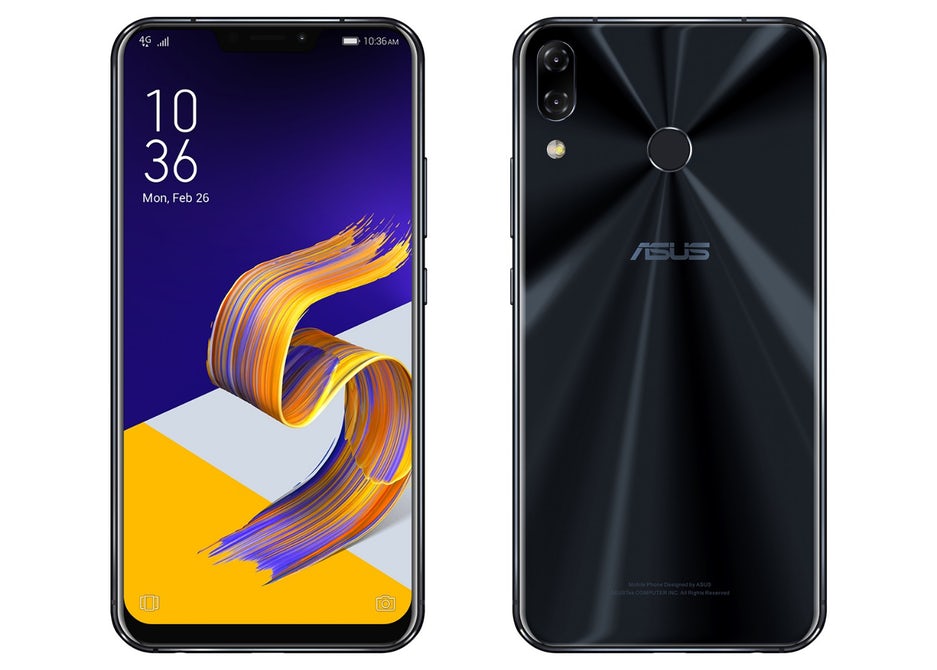 Moreover, the company took its pride in telling that their notch is 20 percent smaller than 'Fruit Phone X'. This clearly shows how big manufacturers like Asus are more inclined towards following the trend setup up Apple rather creating something unique for their customers. Asus is not the only brand that is following this trend blindly, we have other brands like LG, Huawei, Oppo, Vivo and even OnePlus. Recent leaks show that Huawei is also planning to introduce an iPhone X-like notch with its latest P20 series that is scheduled to be unveiled on March 27.
LG is also reported to be working on the next flagship, the G7, with a top-notch. Then we haveOppo working on R15 and R15 Plus that will also boast top-notch, while Vivo is working on V9 with bezel-less display and top notch. OnePlus is also not far behind and it is reported that the upcoming OnePlus 6 will feature a notch. This clearly shows that this year will be all about the notches and bezel-less display.
Though some might argue that following a particular trend will only bring the new technologies to the masses, but we guess we all might agree that copying a feature just for a cosmetic makeover does not really make the mass adoption justified, especially, a feature like this in Apple iPhone X that has been heavily criticized by the tech pundits.
The reason why Apple opted for the top-notch was the fact that it wants to make the screen a prominent feature while adding a TrueDepth camera for FaceID. The camera basically houses dot projector, which maps user's face with millions of dot along with an infrared camera, which takes an infrared photo and flood illuminator to allow FaceID to work in low light. Then there is an ambient light sensor, speaker, microphone, proximity sensor and front camera. Not only this, Apple also discarded the home button with the introduction of FaceID.
However, Android counterparts are not taking this part into consideration. With all the smartphones with an iPhone X-like notch, there is no extra feature added like a dedicated sensor for facial recognition or other unique and distinguishing feature. The top-notch is only meant to make the device look more stylish, but where is the value-addition? In fact, Android being such a diverse operating system with lots of custom user interface and tweaks applied by the manufacturers, it becomes a difficult task to completely utilise the notch. It also becomes a tad difficult for users to utilise the whole screen whether are watching movies or playing games, as most the apps are yet to adopt the latest 18:9 aspect ratio.
It is high time for the Android smartphone manufacturers to stop following a trend so blindly. This not only puts them at mercy of the trendsetters but it also never encourages them to bring some unique or add the much-needed oomph factor in their smartphones. And this could be only possible when big brands like Huawei, Asus, LG and more will take the charge and will introduce things which are not a blunt copy of anything.