Apple has announced the launch of its next flagship smartphones named as iPhone 6S and iPhone 6S Plus and unveiled a bigger iPad tablet as well.
The announcement finally laid all the rumours to rest that were buzzing around since early this year itself. Infact soon after the launch of iPhone 6 in 2014, speculations started about these new devices. So here we have summed up what the Apple-watchers have predicted and expected about the new devices and what has really turned out to be true.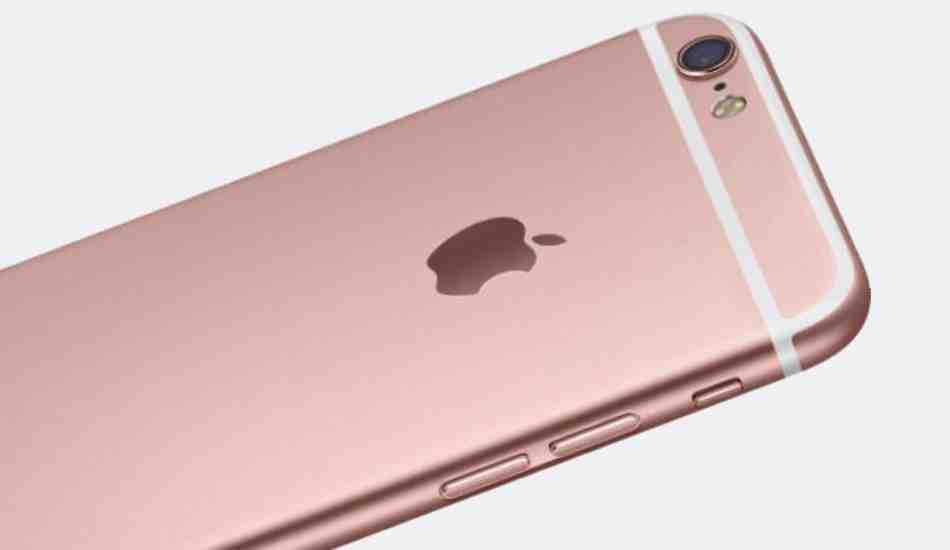 What's in a name!
All the speculators hit the bull's eye when it came to the name of the new age devices. As expected, Apple has named its new flagship smartphones as iPhone 6S and iPhone 6S Plus.
In 2010, Apple brought the iPhone 4 followed by iPhone 4S in 2011. Then in 2012, it brought the iPhone 5 and followed it with iPhone 5S the following year. The iPhone 6 came in 2014 and the trend was maintained by Apple this year as well with iPhone 6S.
Two's Better Than One
Last year, Apple broke its trend of launching just one device in a year as it launched the iPhone 6 Plus along with iPhone 6. This year too, Apple brought the iPhone 6S along with iPhone 6S Plus as expected – the former comes with the regular 4.7 inch screen while the later has a bigger 5.5 inch display. The display sizes of the latest devices are exactly like their predecessors.
Design
Apple is not known to make big design changes in its devices but after the bend-gate scandal due to which Apple had a big loss of face, few changes were expected if not wholesome. The new iPhone 6S and 6S Plus now feature 7000 series aluminium-zinc wrought alloy against 6000 series aluminium in the iPhone 6 and 6 Plus. Besides, the new iterations said to have more durable glass than ever before and come in new rose-gold aluminium style.
Processor
Yes, the new iPhone 6S and iPhone 6S Plus have the latest and fastest A9 processor. It is said to be 70 per cent faster than last year's iPhones. This is exactly what technology watchers have been predicting since several months.
New Phones With New Resolution
Apple was stuck in the 8 MP resolution since iPhone 4S that came in 2011 despite the fact that its rivals were offering cameras of much higher resolution; Nokia in 2012 itself brought the Pureview smartphone with a whopping 41 megapixel camera. This year many have been expecting Apple to finally break the trend.
And bingo, Apple's iPhone 6S and iPhone 6S Plus indeed came with 12 megapixel rear cameras and that too ability to shoot videos in 4K resolution. What's more, the phones can take panorama shots in whopping 63 megapixel resolution. Like last year's iPhone 6 and 6 Plus, the new age flagship devices of Apple has also the ability to record videos in 4K resolution.
New iOS
Apple always brings a newer version of its iOS operating system every year. This year, it had announced the new iOS 9 back in June itself as the successor of iOS 8 that was issued last year. During yesterday's conference, Apple announced an incremental version of iOS 9 as well, named as iOS 9.1. The iOS 9 will be released for the public later this month.
Apple iOS 9 claims to bring a host of improvement to the platform including more proactive Siri, dedicated News app, and better multitasking among others. Most importantly, Apple iOS 9 is said to be compatible with older Apple hardware and thus can be compatible with older devices including iPhone 4s and iPad 2.
Improved Siri
Voice based assistant, Siri was introduced to the iPhone devices in 2011. Everyone was expecting Apple to improve the Siri further and the Cupertino based company did exactly that. Siri is now said to be more intelligent than its previous version.
RIP iPhone 5C
There is always a section of consumers who are demanding a cheaper iPhone version. That perhaps led Apple to bring the iPhone 5C in 2013 but it never got that sort of demand that Apple would have wanted from one of its devices.
This led many to believe that Apple would discontinue the iPhone 5C model altogether. However, a small section still were hoping for the revival of the cheaper "C" series. However, it was not meant to be. Apple without any customary farewell put an end to the series. So that means if you want to have a cheaper iPhone, then look towards the iPhone 5S or worse the iPhone 4 and 4S which are still being sold in India.
iPad Got Bigger
A bigger iPad was almost certain on the cards, as was being predicted since last year. The new iPad Pro, with a humongous 12.9 inch screen, is the biggest iPad till date. It is powered by the new 64-bit A9X chip from Apple, which promises 1.8 times performance that of the existing second-generation 64-bit A8X chip that runs iPad Air 2.
The Surprises
Apple now seems to be getting into the habit of surprising its fans. It did that by announcing iPhone 5C and later with the bigger iPhone 6 Plus last year. This time, it has introduced a new Stylus called Apple Pencil. It has a price tag of $99 and is meant for the new iPad Pro. However, no one knows whether this stylus can work with existing iPads. It will be available in November.