Nuance communications, the makers of Swype keyboard for mobile phones and tablets, has announced the full version of the keypad for Android devices with support for Indian languages. The new Swype keypad thus now can be downloaded from the Google Play store but you have to pay Rs 54 for the same.
The new Swype keypad offers support for different Indian languages including Tamil, Urdu, Hindi and Hinglish. New users can also try a trail version of the application for 30 days which is also available on Google Play.
Swype is one of the pioneers of swipe input technology and comes with added functionalities like voice based input, next word prediction, accurate word recognition and more. Earlier, Swype was available as a beta application through the company's web site only.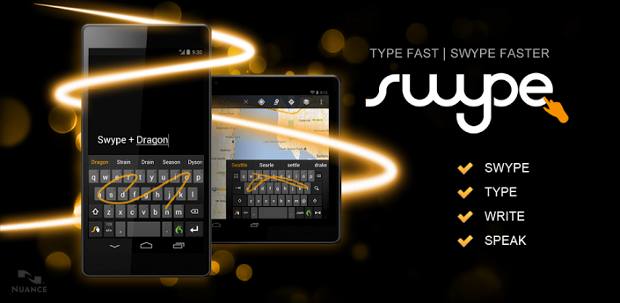 After installation, the Swype keypad will replace the regular Android keypad with some intuitive features. It has something called Swype's Living Language that localises the dictionary on the basis of the preferred language of the user as well as his writing habit.
Swype keypad for Android is developed by Nuance, a popular sound recognition technology company which has embedded the same system in Swype keypad for simpler voice based input.
The Swype keypad system for Android devices works on both multi tap and swipe input systems. Along with that it also features word suggestions and auto complete options that give multiple word options to users with the minimum possible input.
Users can add their words to their personal dictionary and can use them later on. Also they can sync the same across different devices for simple and seamless integration which links the devices using the user's email account.