SwiftKey, the software keyboard app for the Android, has released the fourth version of its app for the Android based smartphones and tablets. The new SwiftKey 4 version brings improved gesture input, better adaptive typing, more accurate next-word prediction and support for more International languages.
The SwiftKey keyboard is meant for those who love typing a lot and do not mind paying Rs 50 for this app available from Google Play Store.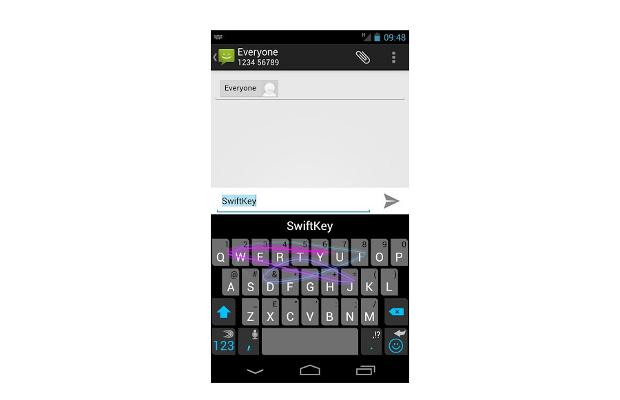 The SwiftKey app is not just an average software keyboard app but offers much more the power users. SwiftKey 4 brings better personalisation that involves allowing the app to access Email, Text Messages and Social Network accounts to understand your typing pattern. Based on that, the real-time prediction engine helps the user to type faster by predicting the next word.
The new version of SwiftKey comes with 'Flow' feature that basically involves swipe gesture over the on-screen keys to compete a word and then add it to the text box. There is 'Flow Through Space' feature that allows adding more words by continuous gestures without lifting the finger and simply touching the Spacebar key. The prediction engine has been tweaked to offer quicker and more accurately relevant word predictions.
Even wrongly spelled words can be corrected by simply tapping on the word anywhere will offer you the correct alternatives. Try out the new free version of the SwiftKey Keyboard app from the Play Store before you decide to buy the full version.