After introducing voice calling over WiFi networks with BlackBerry Messenger 7 earlier, Research In Motion reportedly has now readied another version of the Messenger that allows BBM calls over mobile networks.
The BlackBerryOS blog has reported this, citing a screenshot of BlackBerry Messenger menu option that enables BBM calls even over mobile networks. In the picture, a BlackBerry10 OS based device was shown making BBM calls over a mobile network.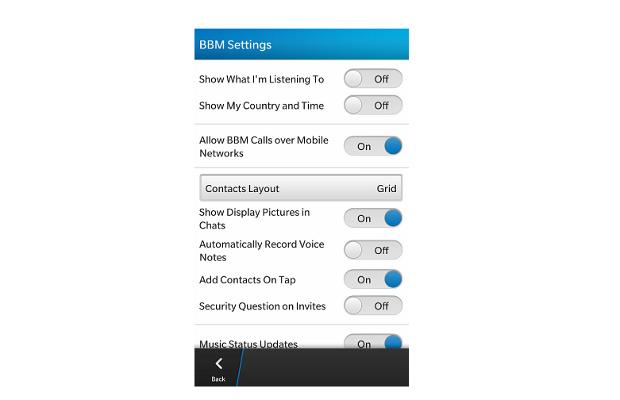 More than the consumers, the network operators would be happy with this new ability of the BlackBerry Messenger as it would result in more consumption of mobile data by the users.
The BlackBerry Messenger in the BlackBerry 10 OS based devices aims to bring the video and voice calling as well that uses the data connection. That will certainly add burden for the mobile operators and number of them may not support initially.
RIM aims the BlackBerry Messenger to get immensely popular and become one of the reasons why consumers should opt for BB 10 OS based device.