Just a day after Samsung Galaxy Note 3 was unveiled in the Indian market Sony launched Xperia Z1 for Rs 44,900 in the country. Sony's device is also touted as the best camera smartphone from the company till date.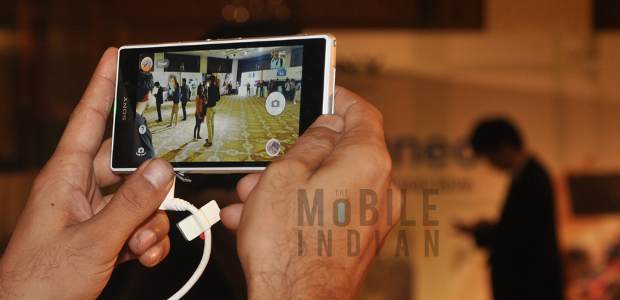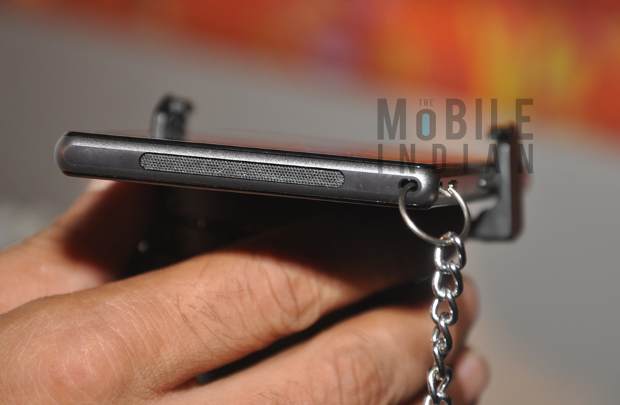 But does it have enough power to take on other flagship smartphones in the market, especially from Samsung, Apple and Nokia? Let's find out.
Specification sheet
Sony Xperia Z1 is a water proof and dust proof smartphone (IP55 & IP58 certified,) and comes with a 5 inch display with full HD (1920 x 1080 pixel) resolution. This 8.5 mm thick smartphone weighs 170 grams and comes in black, white and purple colours.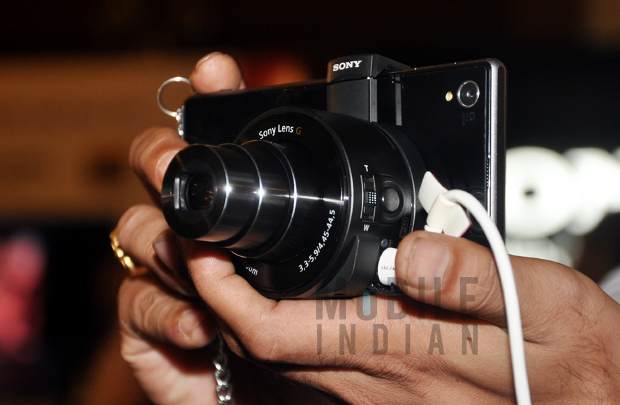 The Sony Xperia Z1 has been launched in India with Android 4.2 operating system and a 2.2 GHz Qualcomm MSM8974 quad core processor. It has 16 GB internal storage, a 64 GB expandable storage slot and 2 GB RAM. It has a 3000 mAh battery as well.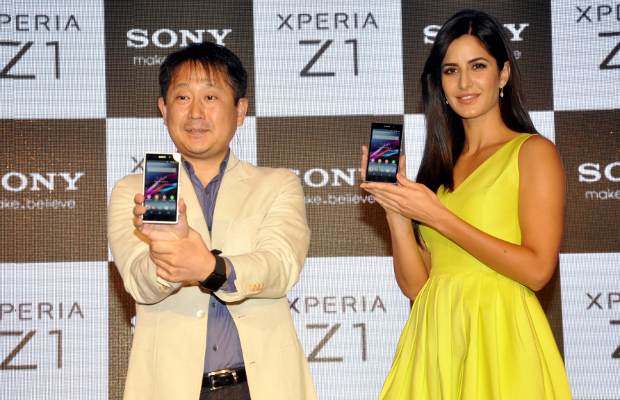 The most notable factor of Sony Xperia Z1, however, is its camera. "Xperia Z1 features Sony's G Lens with a 27 mm wide angle and bright F2.0 aperture, custom made large 1/2.3-type CMOS Exmor RS image sensor for mobile with 20.7 megapixel resolution and a Bionz for the mobile image processing engine." It has a 2 megapixel front camera as well.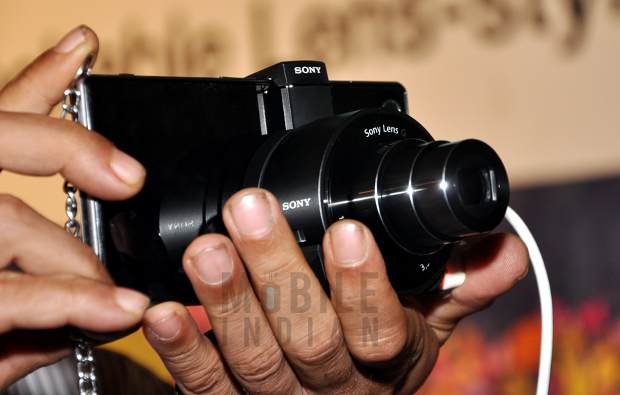 PlayStation certified Sony Xperia Z1 also comes with DLNA, NFC, Bluetooth 4.0, MHL, micro USB port, Glonass, A-GPS, and WiFi.
###PAGE###
Free add-ons
A carry case, 5,000 mAh power bank and free insurance from accidental damage protection for three months come free with the Xperia Z1. Besides, Vodafone customers can enjoy 8 GB of 3G data for two months for free.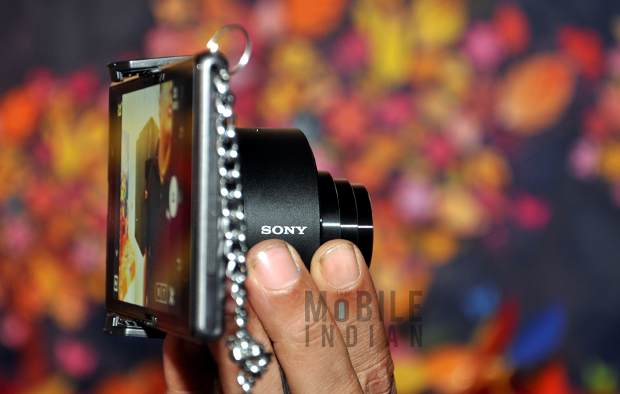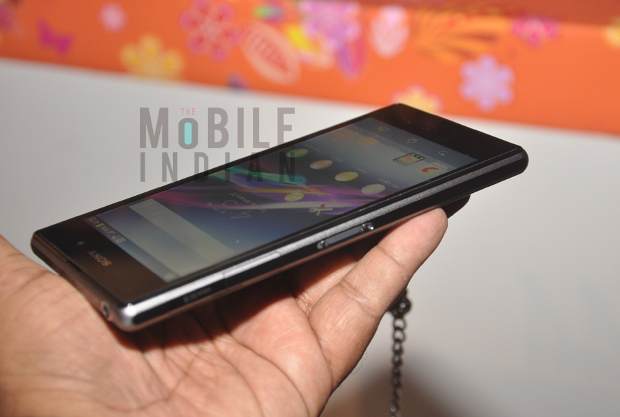 Design
Sony Xperia Z1 in terms of design has taken over from where Xperia Z had left. This is a well-built, slim, and stylish smartphone. It has an aluminum bezel that gives it a more premium feel compared to the Xperia Z. Its edges are smooth and one will feel comfortable holding the device.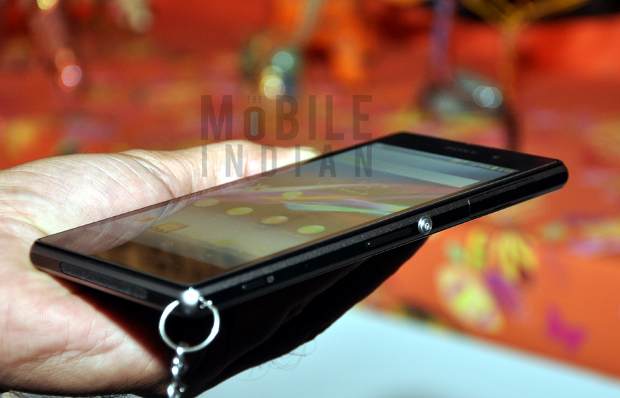 It terms of physical buttons you will just see three buttons on the Z1- an elegantly crafted on/off button, dedicated camera button that hints towards focus on photographic abilities, and a volume rocker.


Since Sony Xperia Z1 is water-resistant, its SIM slot, microSD card slot and USB port are covered by removable flaps. The exception is the 3.5 mm headphone socket, which is open, but don't worry it's water-proof. There's also a magnetic charging port in Xperia Z1 in case you want to charge the phone using a charging dock.
Overall Sony has done really well in terms of the Xperia Z1's design, expect that it has placed a speaker grill on the bottom panel. In the noisy environment where we were testing the phone we were not able to test speaker quality, and we did feel that the awkward position of the speaker might be hampering sound quality in speaker mode.
###PAGE###
Display
Sony Xperia Z1 has a 5 inch display with full HD (1920 x 1080 pixel) resolution. So when it comes to watching videos, reading text or playing games, there is a high degree of detail but the brightness of the phone is just ok. This might be due to the lighting in the area were we checked out the device, so we will reserve our final verdict till we do a full-fledged review.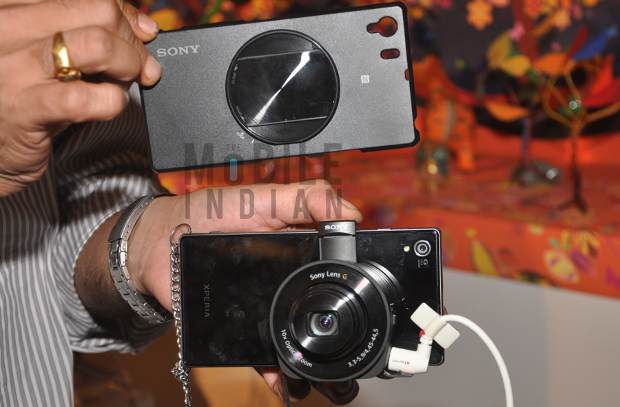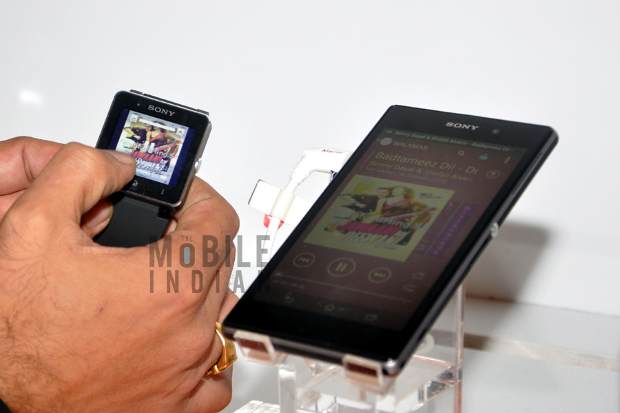 Another aspect of the display, which we had not expected from a flagship product, was its unimpressive viewing angle. While watching images from different angles with the device lying flat on the table we were not able to get the same quality of image. Straight view was by far the best.
###PAGE###
Camera
Among all the features of Xperia Z1 that Sony is pushing, its camera stands out. It has the highest-resolution sensor–20.7 megapixel, among all the Android smartphones available in the market.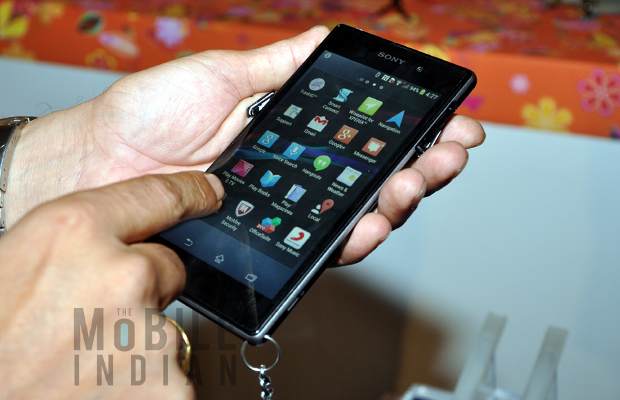 Only Windows Phone operating system based Nokia Lumia 1020 with its 41 megapixel sensor offers higher resolution. As of now, though, we cannot pass judgment about which is better until we review the smartphone's camera capabilities and output in detail.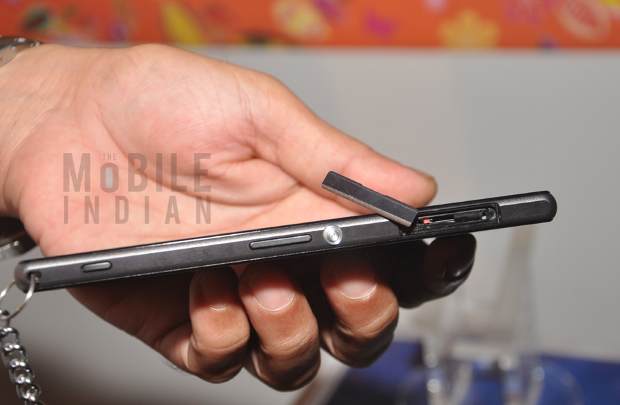 On the app front Sony Xperia Z1 has some interesting camera applications like Social live, using which one can broadcast live feeds from Xperia Z1 to Facebook; Info-eye, which provides visual search for information on landmarks and items such as books or wine, that comes up when the user simply captures a product with the camera; Timeshift burst, that can take 61 images in 2 seconds to capture a perfect image; and AR effect, with which one can customize animations to create pictures using augmented reality.
During our usage we were satisfied with the picture quality of both front and rear cameras. Even in low light picture quality was not bad. The social live app and timeshift burst app were quite good and delivered results as promised. The AR effect app on the other hand was irritating and took a very long time to overlay animations.
###PAGE###
Verdict
In terms of look and feel Sony Xperia Z1 is an impressive phone. The camera specs, along with its ability to shoot underwater, will most likely tempt a photography aficionado.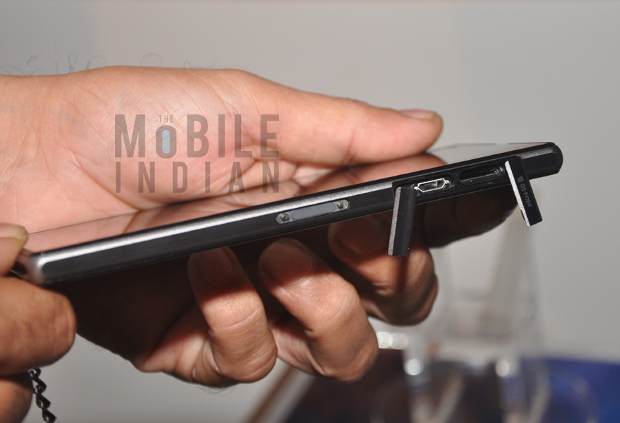 Except for the viewing angle and placement of speaker grill the device didn't give us much to complain about. In terms of pricing Sony Xperia Z1 is well positioned. As a matter of fact if we reduce the price of the free flip cover and power back, which comes with the device, the cost of the smartphone will be around Rs 39,000. This is pretty decent.
We will share our final verdict about Sony Xperia Z1 when we review the device because only then will we be able to test its performance and battery life. Till then, keep reading The Mobile Indian.