Sony's aggressive product launches and marketing campaign seems to have paid off as its sales jumped 44 per cent compared to last year making it the third largest smartphone vendor in the world. Sony Shipped 8.8 million handsets in the last three months.
However RIM (makers of BlackBerry) and Nokia continued to struggle. While RIM is placed at number five with 4.2 per cent share in the smartphone market, Nokia is positioned even with LG, ZTE, Lenovo and Huawei. HTC despite its falling numbers is at fourth position with shipments of 8.4 million units.
According to a Canalys report, the global smartphone market shipped 173.7 million units in the third quarter, growing 44 per cent year-on-year. Asia-Pacific accounted for more than 53 per cent of the market with smartphone volumes, driven by China, broke through the 50 million-unit barrier.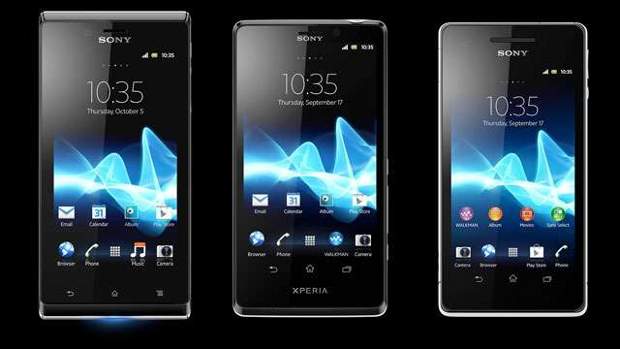 Samsung topped the charts for the third consecutive quarter with 55.5 million handsets shipped, followed by Apple with 26.9 million. Both vendors accounted for almost 50 percent of the global smartphone market.
However, most top vendors failed to make inroads into China, which is the fastest growing smartphone market. While Samsung remained the top smartphone vendor in China with 14 per cent market share, Lenovo was at the second spot with 13 per cent market share. Local Chinese vendors ZTE and Huawei are in the fourth and fifth place with about 10 per cent share each.
Sony jumped to third place in the world ranking with 8.8 million units, marking its first appearance in the top 5 since end-2006. The Japanese vendor which re-launched the Xperia brand after it acquired all the stakes from Ericsson in their JV, has launched several new phones in a very wide price range which helped boost its sales. It's Xperia P, Xperia S, Xperia U and Xperia Tipo boosted shipments, especially in Europe, Middle East and Africa, and Asia-Pacific.
Sony also topped the table in Japan with its new LTE products, the Xperia GX and Xperia SX accounted for over 14 per cent of overall smartphone shipments in the country.
Sony however failed to make inroads into the USA market which is still the largest smartphone market and held less than 0.5 per cent market share in the third quarter.
HTC remained in fourth place, accounting for just 4.8 per cent of the global smartphone market. While it has declined in many markets, HTC saw strong growth in major developing markets such as China and Indonesia.
LG which recently announced Nexus 4 with Google has been receiving a lot of praise for Nexus 4 and its Optimus G is expected to make good inroads in the market in this quarter. Korean manufacturer has lined up impressive lineup of products to be launched in months to come.