With the OnePlus 5T and some flagship phones coming with 8GB of RAM. The question is- Do you really need 8GB of RAM on a phone? You don't even find 8GB of RAM on Chromebooks and cheap Windows laptops. Vivo has plans of launching a smartphone with 10GB of RAM. Nowadays we also see smartphones with 6GB of RAM.
The first Android smartphone, the HTC Dream, had just 192 MB of RAM and the original iPhone just had 128MB of RAM. The amount of RAM we need is certainly growing. The average smartphone user launches 9 apps per day and uses around 30 different apps in a month as per a report.
If you have a smartphone with 4GB of RAM, with an average memory usage of around 2.3GB, it can hold 47 apps in that memory. Jump that up to 6GB and you have well over 60 apps in your memory at any given moment of time. This is significantly more than most average people's use case and hence is only recommended for power users. Apple has gotten away with an amazing performance with only 2GB of RAM on their recent smartphones.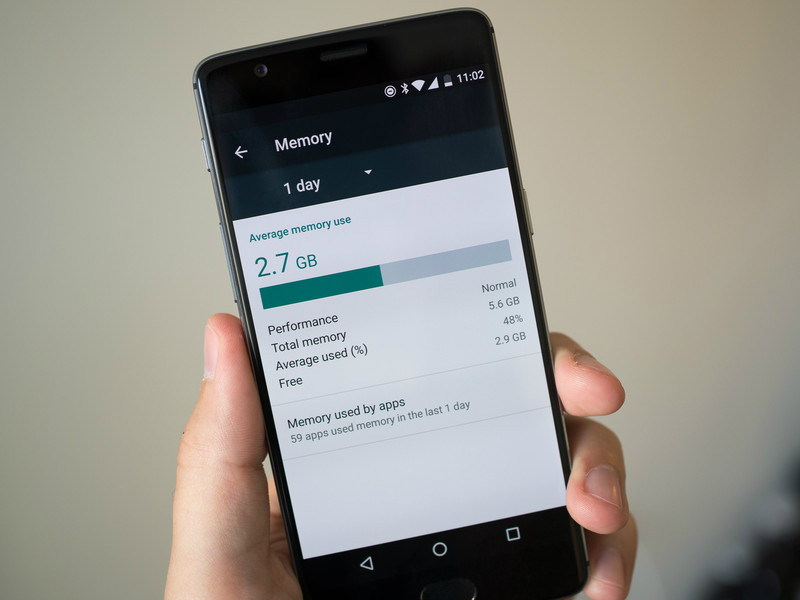 Huawei's COO has said that 4GB of RAM is capable of handling most users' everyday tasks. According to the Huawei executive, a phone with 6GB of RAM is psychologically more comforting but going above 4GB of RAM simply translated into a higher product price, which is transferred directly to the end users. This is just a race that most Android smartphone manufacturers are currently taking part. Their aim is to offer more memory in not only in their flagships but even in their budget smartphones. This is the reason Huawei itself offer smartphones with 6GB of RAM.
The OnePlus 5T has two variants. A 6GB RAM variant priced at Rs. 32,999 and an 8GB RAM variant priced at Rs. 37,999. With the price difference of Rs.5000, you get double the amount of storage from 64GB to 128GB. Similarly, Xiaomi has launched two variants of its Redmi Note 5 Pro smartphone. The 4GB RAM variant is priced at Rs.13, 999 while the 6GB RAM variant is priced at Rs.16, 999. Whereas here for Rs.3000 more you don't get any additional features or storage except extra 2GB of RAM.
While some people might use a smartphone for just receiving calls, chatting with friends, accessing social media and occasional web browsing. Others like to multitask and use their smartphone for editing videos or playing heavy games. This is where the additional performance comes into to play. With more RAM there are more apps open in the memory of your phone. This allows you to switch to those apps faster as they are already in running in the background. In fact, a portion of RAM gets used even before your Android smartphone starts running. This is done to allocate resources from the CPU and the GPU for Android to boot.
Some users also want more RAM for bragging rights or as a future-proofing measure. Having more RAM looks great on a spec sheet. Some users might just judge a smartphone's performance based on the amount of RAM it has. As we said earlier, for most users 4GB of RAM is more than enough. However, if you are already spending your hard earned money on something expensive, you might as well get the top spec available. The thing to remember is that you should not expect significantly better performance but should notice incremental improvements that more ram provides along with a better user experience.