Apple's virtual assistant Siri is on its way to bless the New iPad users. The 9to5 Mac blog, quoting its trusted sources, said that the New iPad will be getting a slew of Siri features sans voice calling functionality. Rest all features of Siri are being tested for iPad 2 and the New iPad. Arrival period of the Siri for iPad is currently not officially confirmed but it is most likely to come in the second half of this year.
The virtual assistant Siri is currently in beta stage but works only on the Apple iPhone 4S smartphone. Apple is reportedly testing the same feature on the iPad 2 and the New iPad. As per the reports, the Siri for iPad will have all capabilities except the obvious – phone dialing. According to the report, the voice command input will have the same or similar accuracy as that in the iPhone 4S. The trick here is to set proper language setting – English (US) and English (India) works fine in India.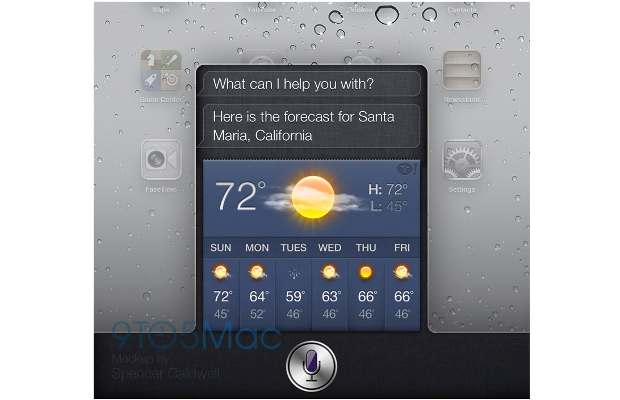 Apple is expected to introduce Siri for iPad only after pushing out the iOS 6.0 software update for the iOS devices. With such plans being nurtured by Apple behind the closed doors, even the app developers would like to include little bit of Siri goodness to their apps.
The sources stated that the animation of the Siri interface will pop-up from the bottom and will come as a small window instead of occupying entire screen. It is to be noted that iPad 2 and the New iPad are capable of handling the Siri's audio technology. As of now, there is no clarity whether Apple will push out Siri as part of update for the New iPad with Retina display.
At the Worldwide Developers Conference, which is scheduled to begin at June 11, Apple is expected to announce new Mac systems and accessories. Update about the iOS 6.0 and Siri might be saved for separate special event later this year.