Korean electronics giant, Samsung is all set to launch a smaller version of its iconic Galaxy SIII smartphone, according to media reports. Some reports, citing an invite from Samsung, even claimed that the company may unveil the same on Thursday (Oct 11) itself.
As per the report, the invite says "So big can be small and so small can be big" and "Get ready for a little sensation" in German. Also, the invite has an 'S' mark that points to the Galaxy S series of Samsung.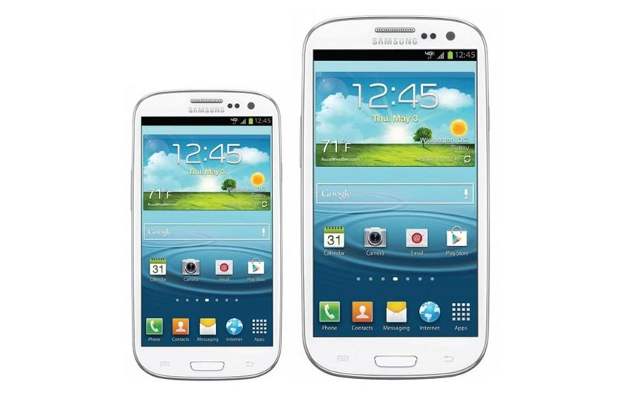 Reportedly, the Galaxy SIII Mini will have a dual core processor, Android 4.1 Jelly Bean operating system, a 5-megapixel camera and Samsung's own TouchWiz user interface. The device will have a 4 inch screen as the Apple iPhone 5. The display will come with WVGA display (800 x 480 resolution). Not much detail on the phone is available right now but the handset is expected to have likewise specification as the Galaxy SIII.
A smaller Galaxy SIII is not only attract more people who are averse of using a big 5 inch smartphone as Galaxy SIII but also this means that Samsung will the competition to the Apple's doors itself by launching a phone of equal size and specification as the iPhone 5.
Also, the launch of Galaxy SIII Mini means that Samsung may be mulling to phase out its Galaxy S Advance which has a 4 inch display but it has not been upgraded to Android ICS yet.
Image credit: Geeky Gadgets