Global electronics brand Samsung, had unveiled a new Windows Phone offering, the Samsung Omnia M, for Indian market back in the month of May this year. Following that the Samsung Omnia M has now started selling in the Indian market for a price of Rs 17,999. The device has been made available to the customers by Snapdeal.com and is expected to start selling though other channels and retail partners sin the next few days.
Omnia M will be a direct competitor to the low cost Lumia smartphone the Lumia 610 but at Rs 17,999 the Omnia M is no where in competition to the Lumia 610. It comes with a decent set of features that will surely be liked by any Windows Phone aficionado.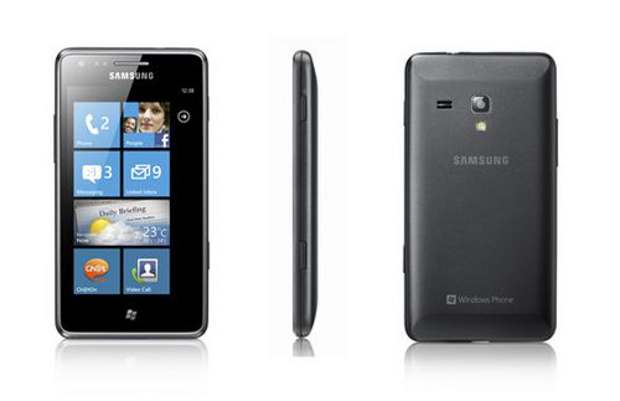 The Omnia M comes with 1 GHz processor coupled with 384 MB RAM and a bigger 4 inch Amoled display with a resolution of 480 x 800 pixels. The Omnia M is a true 3G device complete with a front camera for video calling as well.
The phone comes with 5 megapixel rear camera that is assisted with a LED flash for low light photography. But in terms of video recording the Omnia M gets a sad VGA resolution video recording at 30 frames per sec. For better backup and runtime the Omnia M gets a bigger 1500 mAh.
The Omnia M comes preloaded with Samsung's chat and message service Chat ON for communication over internet. Along with that Samsung Omnia M will be getting 25 GB Skydrive storage from Microsoft absolutely free of cost.