Within the world of foldable smartphones, Samsung is a known name as it was one of the first major brands that started commercializing the form factor and turned it into a real product for the consumers. Over time, it has created new products under the same segment and the brand has reached a point with foldables where it is focusing more on refinement than innovation. With its latest Galaxy Z Flip 5, the major new feature is the bigger cover display with some more improvements over the Flip 4. However, is it worth upgrading to the Galaxy Z Flip 5 if you already own the Galaxy Z Flip 4? Let's find out in this article where we compare the top 3 changes in Samsung's latest flip phone over its predecessor.
The cover screen
The cover screen is the biggest upgrade in Galaxy Z Flip 5 over the Z Flip 4. At a bigger 3.4-inches (over 1.9-inch in Flip 4), the screen provides a lot more functionality than what was possible in last year's model. Users can now reply to texts via this screen as you get a full QWERTY keyboard when replying to messages on WhatsApp, Telegram, or any other app.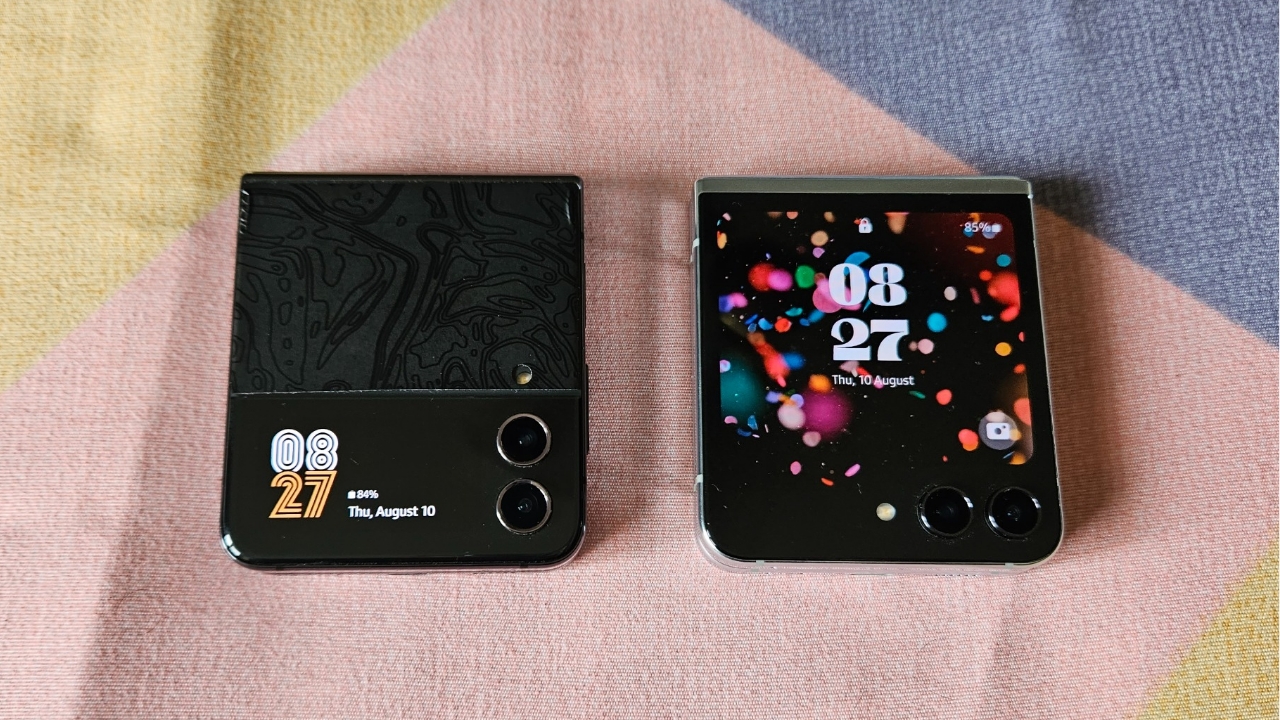 Talking of apps, users can run a certain set of apps that Samsung has optimized for the outer panel. However, with GoodLock, you can run almost any App or even a game. We already have a guide on how you can do this. Apps like X, Instagram, RL Sideswipe work nicely. You can play or pause music instantly, accept calls, and easily do other activities.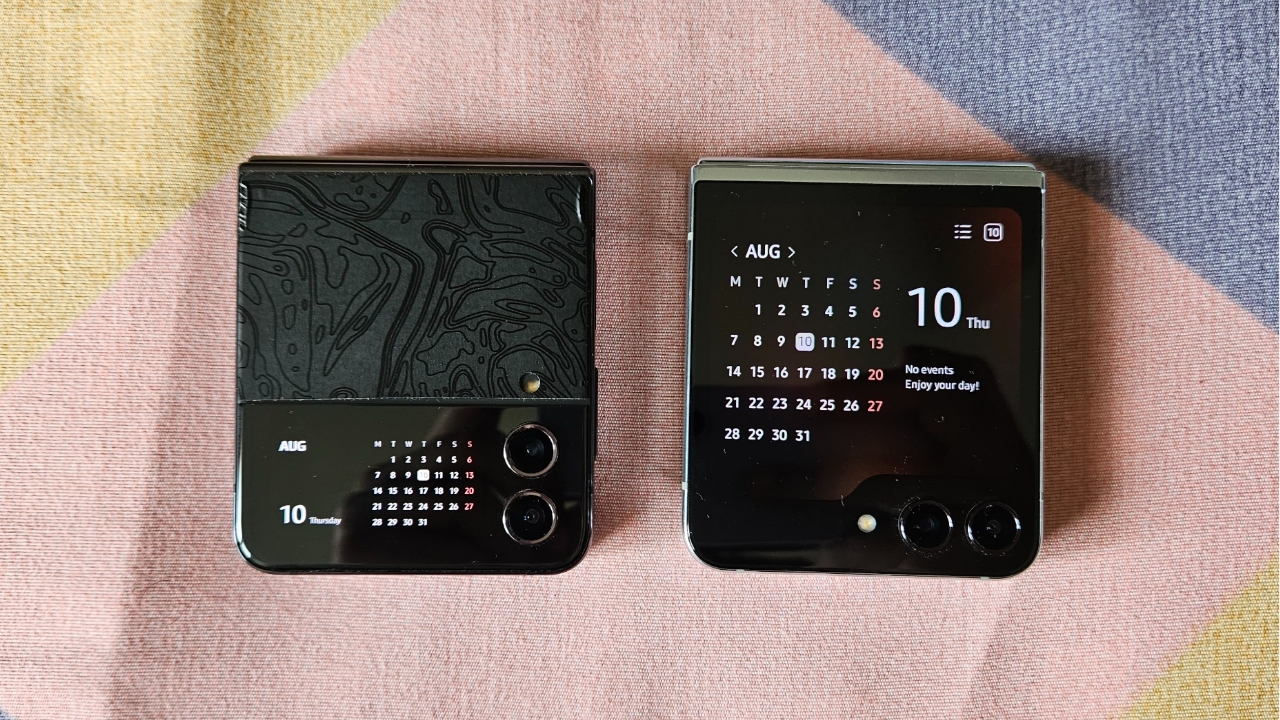 There are also widgets available such as a weather widget, clock, quick dial and more, which were also available on last year's model. However now, these are bigger on the Flip 5 and show much more content. You can unlock the phone via your fingerprint sensor or whatever lock method you have set so you can use your apps. The panel has a 720p Resolution and runs at 60Hz which is fine for a display of this size.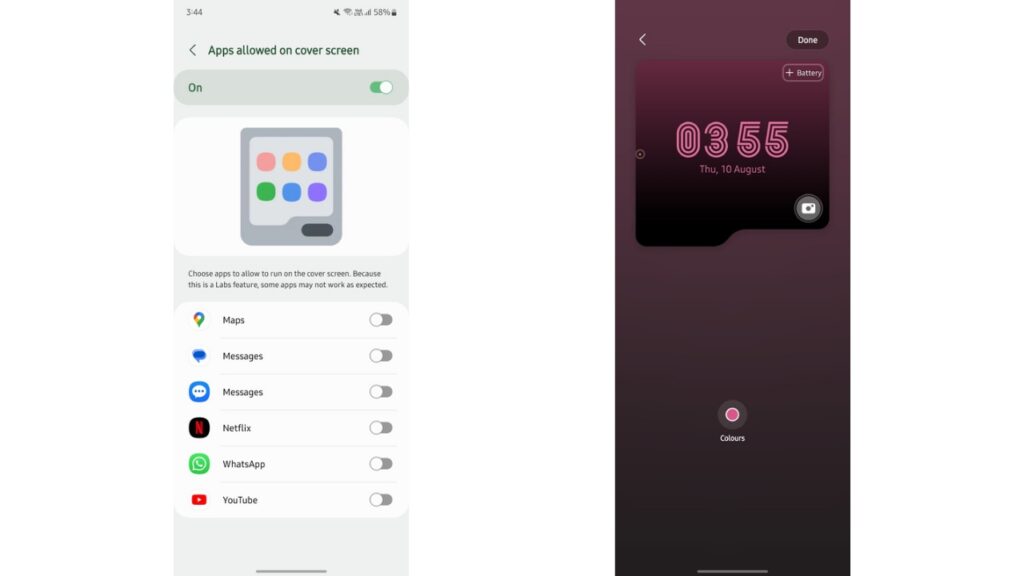 However, I still wouldn't recommend watching videos on this panel as it isn't really an enjoyable experience. For other apps, though, the cover screen is much better than last year's Galaxy Z Flip 4, and it surely was a much-needed upgrade. Apart from this, Samsung has also made a bunch of custom clock styles for this bigger display that look excellent and unique.
Other features, such as the ability to use the rear cameras for selfies through the cover screen viewfinder, check notifications, etc., remain the same as Galaxy Z Flip 4. Lastly, the quick settings panel accessible on the cover screen now has more settings tiles such as Airplane mode, mobile data, and screen recorder also. The unique folder-like shape of the panel doesn't look odd and appears fine in daily use. The all-glass look also makes it look more premium.
The hinge
The next big change is the hinge. Samsung has further simplified the hinge on the Galaxy Z Flip 5 over the Flip 4, so it has less moving parts. Most importantly, it allows the device to close flat without any gap in between the two halves. On the Galaxy Z Flip 4, there's a slight gap that potentially allows the dust to enter in between the two halves of the display.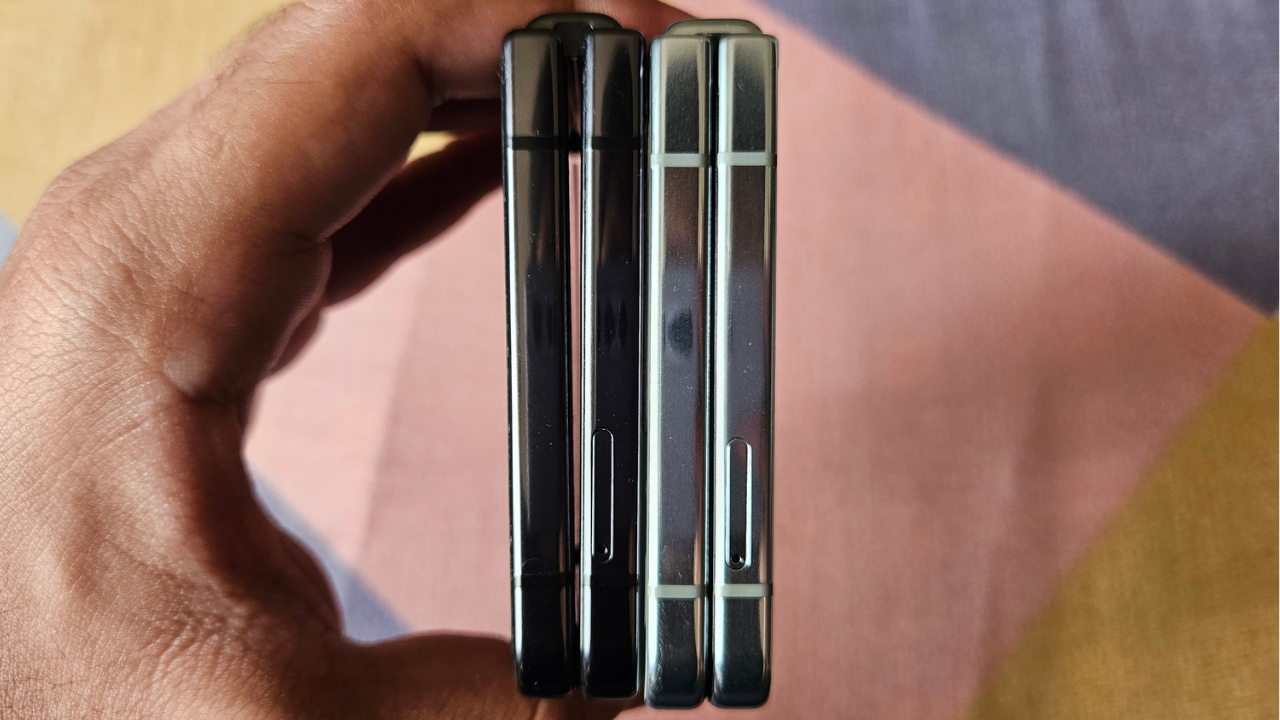 While this hasn't been an issue on my Flip 4 so far, it has allowed Galaxy Z Flip to match its competitors in adopting an identical and more modern hinge design and it doesn't have any issues either.
The smoothness of both hinges feels similar to me. Interestingly, the hinge on the Flip 4 feels more sturdy than Flip 5, and we don't know whether it is an issue only on our Flip 5 unit or all of them.
The Galaxy Z Flip 5's hinge feels a bit loose and closes as soon as we tilt the upper half below 90 degrees. On the other hand, Flip 4's hinge stays rigid at most angles even after a year's use. Apart from this, the newer hinge design appears to be more durable as it doesn't allow any dust particles to enter the device.
The processor
Lastly, the third major change is the Processor under the hood, which is Snapdragon 8 Gen 2 on Flip 5 and 8+ Gen 1 on Flip 4. This still looks like more of an on-paper upgrade as both of them feel equally smooth in daily use. None of them shows signs of slowing down.
The gaming performance and thermals also feel similar as of now. The chip also affects battery life; both have a relatively smaller unit, which is a 3700mAh cell. For detailed information on battery backup, wait for our full review of the Galaxy Z Flip 5, which will be coming soon. As far as performance is concerned, both of them don't disappoint.
To conclude, the Galaxy Z Flip 5 does prove to be a decent upgrade in terms of looks and also functionality, thanks to that cover screen. While most tasks will be done on the inner foldable display, if you feel the smaller cover display is not your cup of tea and still want Samsung's software, you can consider upgrading to the Galaxy Z Flip 5 even from a Flip 4.
However, if the Flip 4 works for you, including the smaller cover screen, then there's no point upgrading to the Flip 5.