Samsung has officially launched its high profile Galaxy SIII smartphone in India on Thursday. Priced at Rs 43,180, this smartphone comes with high end features like 1.4 GHz quad core processor, 4.8 inch touchscreen, and Android ICS operating system, besides some unique features that are exclusive to this handset.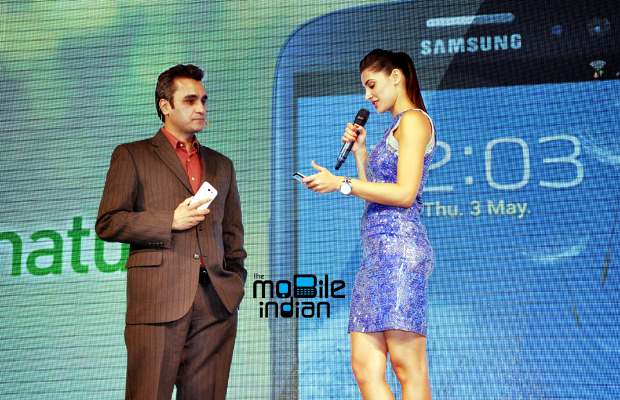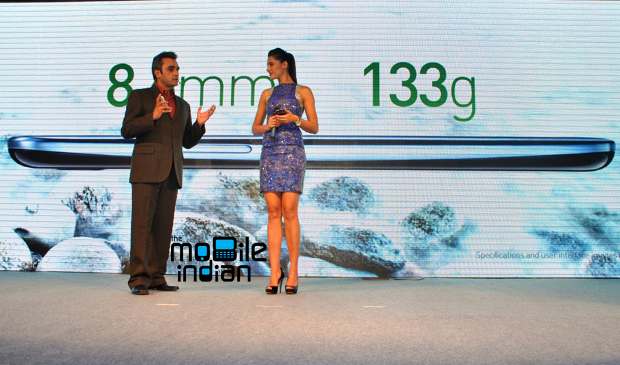 Here is a look at what you get for your money.
###PAGE###
Display
The Samsung Galaxy S III has a 4.8-inch, 1280 x 720 pixel resolution HD Super Amoled display that has PenTile pixel arrangement (two subpixels per pixel) and has about 306 pixels per inch pixel density. By default, this display supports 1280×720 pixel resolution and is hailed as the best display ever to feature on a smartphone.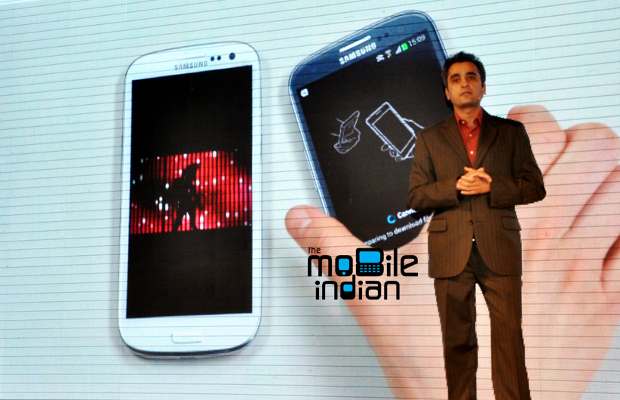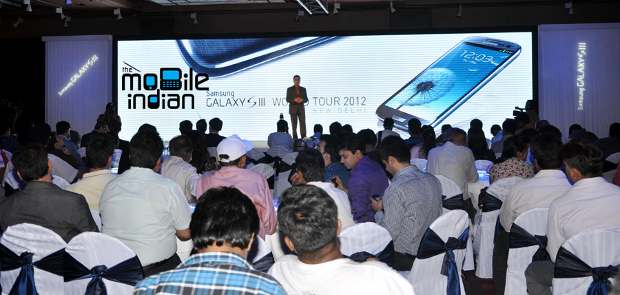 ###PAGE###
Processor
The Galaxy S III comes with a quad-core 1.4 GHz Exynos 4 mobile processor. This is currently one of the most powerful processor on any phone. It not just performance multitasking with ease but also saves battery, thanks to smart allocation of tasks to each of its cores.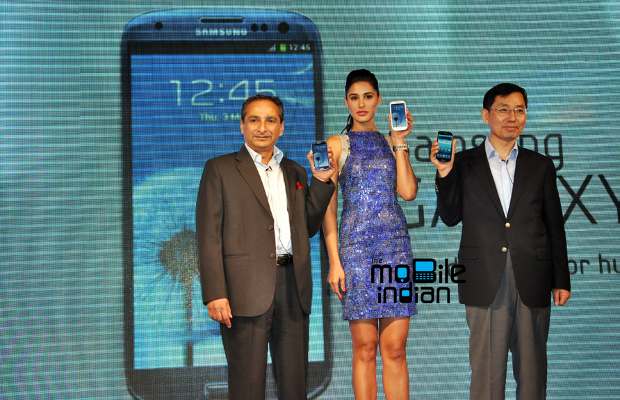 ###PAGE###
Camera
The eight megapixel rear camera is no industry leading number. However, it has a backside illumination sensor which lets it take good pictures even in low light condition. On top of that is the burst mode feature that let it to take multiple shots within a second and then select the best out of that especially useful in case of sports related photography. It also captures HD video at 30 frames per second.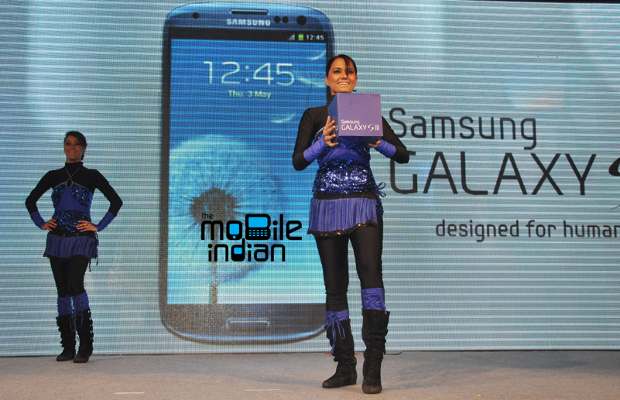 The phone also has a 1.9 megapixel front camera, and LED flash at the back.
###PAGE###
Looks
The slim design, Samsung Galaxy S III is supported by curved trim design. The phone is though a bit big due to its massive screen. Galaxy S III is available in two colours – the Pebble Blue and Marble White. The phone weighs 133 grams only.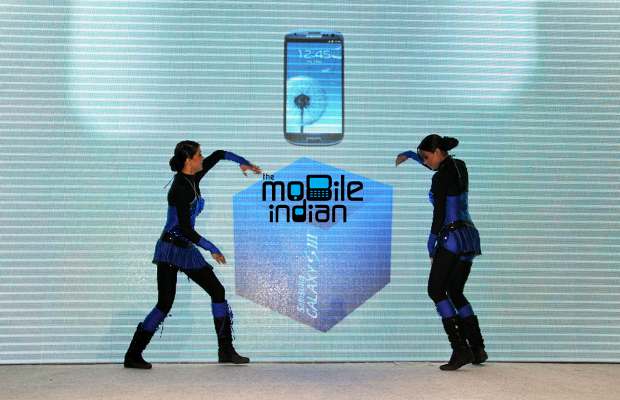 ###PAGE###
Smart stay
To reduce battery drain and also to enhance viewing experience, Samsung has introduced this feature that keeps the screen of the phone active while you are looking at the phone, but switches it off where you are not.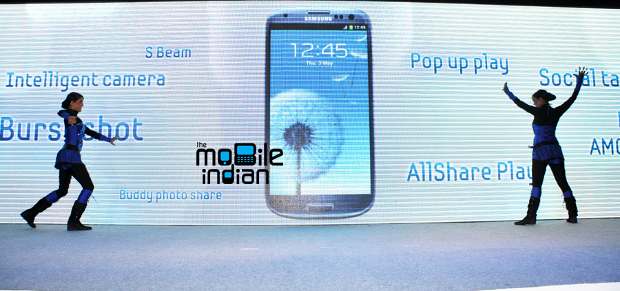 This is done with an eye tracking feature using the front facing camera of the phone. It is a very helpful feature indeed, as otherwise the phone keeps consuming battery life even when you are not using it. Also, it prevents the phone from sleeping as long as you are looking at the screen, unlike other phones which sleeps automatically after some time.
###PAGE###
S Voice
It is yet another unique feature of Galaxy SIII. No other phone, except the iPhone 4S which has the voice assistant Siri, has this kind of application.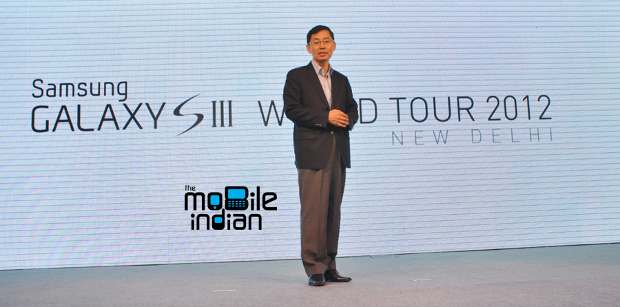 With S Voice, you can speak to your phone with much ease. You do not need to press a button and then speak to give commands, the whole thing has turned intuitive with the new S Voice.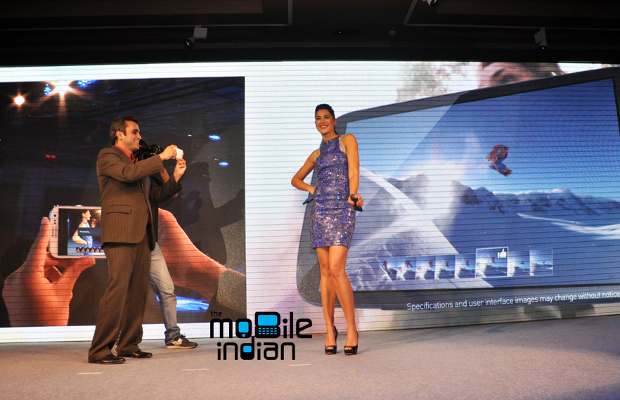 For example, your phone alarm goes off but you need a little extra rest, then just tell the Galaxy S III to "snooze". You can also ask your phone to play your favorite songs, turn the volume up or down, send text messages and emails, organise your schedules, or automatically launch the camera and capture a photo.
All this is done by understanding the context and motions of the user. For example, Galaxy SIII has a feature called "Direct call" which calls up a person when you are typing a SMS for him/her but instead decide to call up, simply lift your phone to your ear and "Direct call" and the phone will dial their number.
###PAGE###
Smart Alert
Another small but interesting tweak is the Smart Alert function. The phone will vibrate to notify missed statuses when picked up after being idle.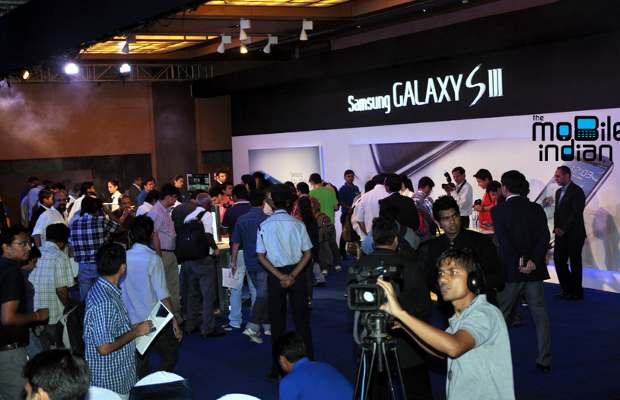 ###PAGE###
S Beam (NFC)
With the new "S Beam," the Galaxy S III expands upon Android Beam, thereby allows a 1 GB movie file to be shared within three minutes and a 10 MB music file within two seconds by simply touching another Galaxy S III phone, even without a WiFi or cellular signal. This is done through NFC (Similar to what Nokia phone have)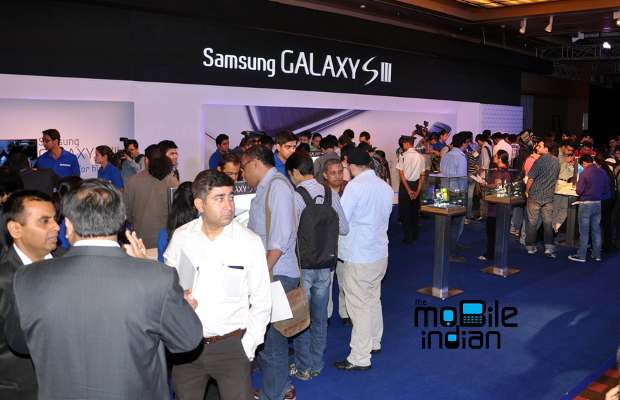 ###PAGE###
WiFi Bonding
With a view to ensure faster content sharing and connectivity with connected devices, the smartphone offers WiFi Channel Bonding which doubles the WiFi bandwidth.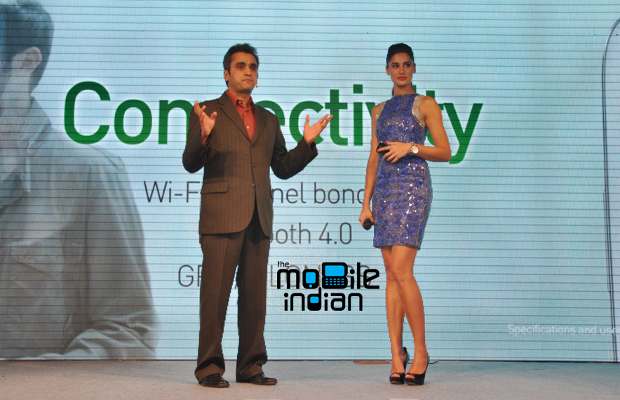 ###PAGE###
True Multitasking
For the first time, a phone will offer true multitasking, meaning, you can play a video (feature is called Pop up play,) and at the same time send a mail, while your phone scans for virus. This kind of multitasking has eluded smartphone users even after the introduction of dual core processors. Probably manufacturers were afraid that such multitasking will drain battery so fast that people will reject the phone for poor battery performance.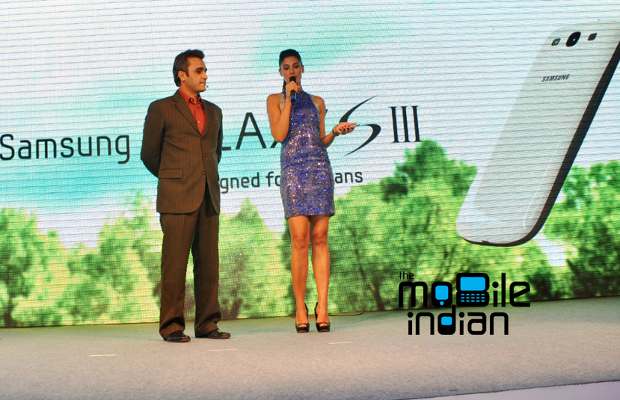 To tackle this problem Samsung has introduced another unique feature – the Smart Stay.
###PAGE###
Best memory option
The phone will come with 8, 16 and 32 GB inbuilt storage models while the 64 GB version is also on the cards. Well that's nothing new here; there are so many phones with that combination, the iPhone being the prime example.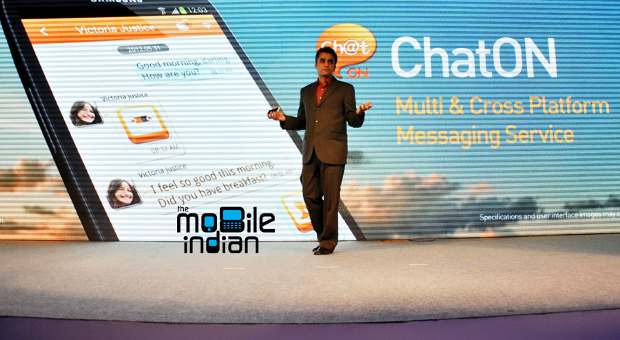 What makes Galaxy SIII different is that it also supports external storage up to 64 GB, taking its total storage space to up to 128 GB which is perhaps the maximum for any phone. There is no other phone in the market that comes with such inbuilt storage capacity and also allows external storage.
###PAGE###
Nature UX
Samsung's Touchwiz user interface has been renamed as Nature UX (user experience) for this phone. The main USP of this new user interface is its intuitiveness. Some part of the UI has already been covered in the S Beam, Smart Alert and S voice which are all part of the UX and shows how intuitive the design is.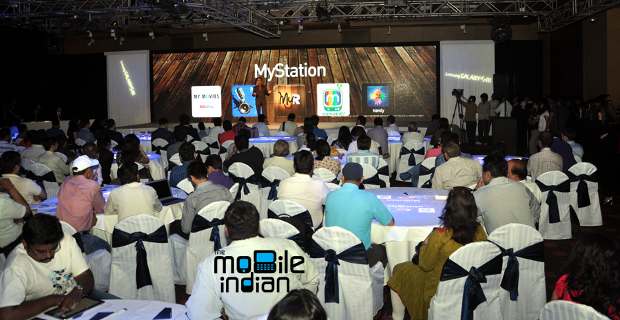 Samsung has done minimal changes to the Android 4.0 experience but they all work well and give a better overall experience.
###PAGE###
Music Hub
Music hub is similar to iTunes of Apple. Though no pricing for its subscription has been announced in India, it already has a catalogue of 19 million songs which its users can stream and also comes with cloud storage offer for the Galaxy SIII.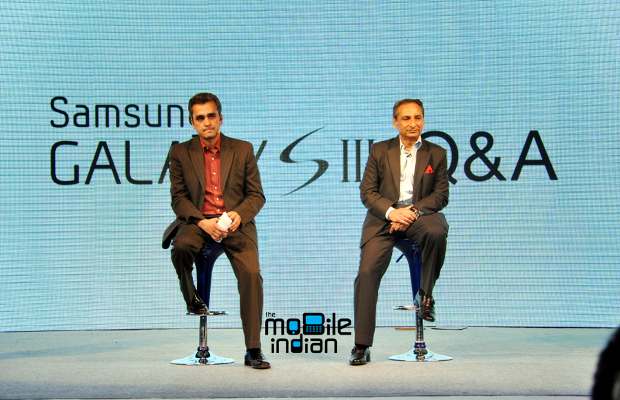 ###PAGE###
Social tag
It keeps track of your loved ones: a glance at your friends' photos will show you their current status on a social networking site provided the picture has been tagged. Apart from this Samsung has done social integration in all aspects of the phone like photos, location, music and videos etc. An additional feature called Buddy photo share, recognises your friend's face and sends the image to him/her immediately.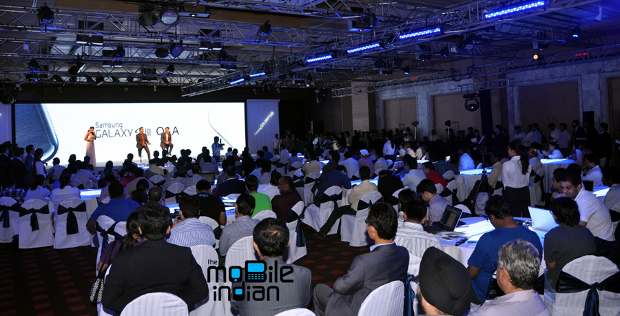 ###PAGE###
AllShare Cast and play
It lets you play together: beam your photos, videos – even the game you're playing – onto big screen, with your phone doubling as a controller. Though most of this functionality is limited to Samsung TVs, you can view your pictures and videos on any DLNA certified device.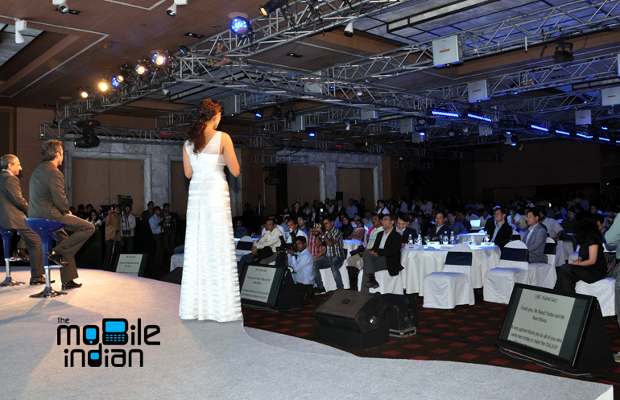 You can also share documents with your laptops to work on them and will be updated on the phone also.