Samsung may come out with a bigger and better version of its Galaxy Note smartphone. No we are not referring to the Galaxy note 10.1 but a slightly bigger more pocket able device much similar to the older Galaxy Note.
Although Samsung officially is yet to comment on the device's existence but Ubuntulife.net has some pretty convincing information about the upcoming device. According to the report, the device called the Galaxy Note 2 will be inspired form the Samsung Galaxy S III smartphone and will have features of the Galaxy S II like the S-Voice, S-Beam and a nature inspired deign too.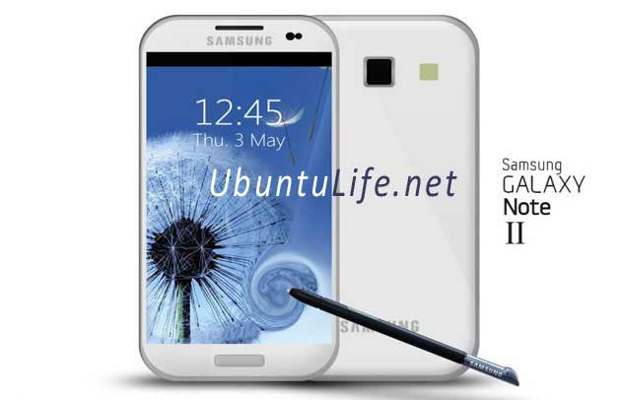 The Galaxy Note was the first device to sport a 5.3 inch HD Super Amoled display. But the Galaxy Note 2 reportedly would have a slightly larger 5.5-inch display with WSXGA+ (1680×1050) and 360 pixel density. The reason for not going in with a full HD resolution is that human eye can't perceive separate pixels if the pixel density is over 300 ppi, making it pointless. The Galaxy Note 2 will feature Super Amoled display with a similar PenTile matrix as the Galaxy S III.
In the Galaxy Note 2, Samsung is expected to utilise the Exynos 5250 processor which is built on latest ARM Cortex-A15 CPU processor architecture along with a much faster graphic engine for superior performance. Along with that the Galaxy Note 2 is also likely to get 1.5 GB of RAM for clutter free operations. The Galaxy Note 2 will have 8-megapixel camera with improved lens and image sensor for better images and videos.
Although there is nothing concrete that can be said about the device's existence but looking at the popularity and the global acceptance for the Galaxy Note, it is likely to have another device in the same series. Samsung is expected to announce the launch of this device in the month of October this year, when details of its features and price would be made public.