Samsung Galaxy Note series is, perhaps, not dead as the South Korean giant has now confirmed that it will be launching a new flagship later this year which in all probability, looks to be Galaxy Note 8. In a press release yesterday, Samsung released it first quarter results which pointed out that majority of profits came from company's memory, display and semiconductor business but mentioned something which apparently indicates company's plans to bring in a new flagship in the second half of this year.
The press release read – "For the mobile business, market competition is expected to intensify in the second half. Against this backdrop, the company will strive to maintain profitability through robust sales of the Galaxy S8 and S8+ and the launch of a new flagship smartphone in the second half."
Samsung did manage to balance out all the losses incurred after the Note 7 fiasco but that was entire because of company's other businesses such as semiconductor, display and memory branches. In the mobile business, however, Samsung did incur some serious amount of losses last year and hope to nullify it with the Galaxy S8 and S8+. As of now, the latest flagships from Samsung are doing good in terms of sales as recently Samsung took over 80,000 pre-bookings for the Galaxy S8 and S8+ within a week. However, Samsung will have to retain the profitability, hence, Galaxy Note 8 makes sense.
Interestingly, this is contrary to previous rumours who claimed that Samsung might drop Galaxy Note lineup. Although there are chances that we a new series of smartphones from Samsung, but a Galaxy Note 8 would be a sweet addition to an already beautiful duo of Galaxy S8 and S8+.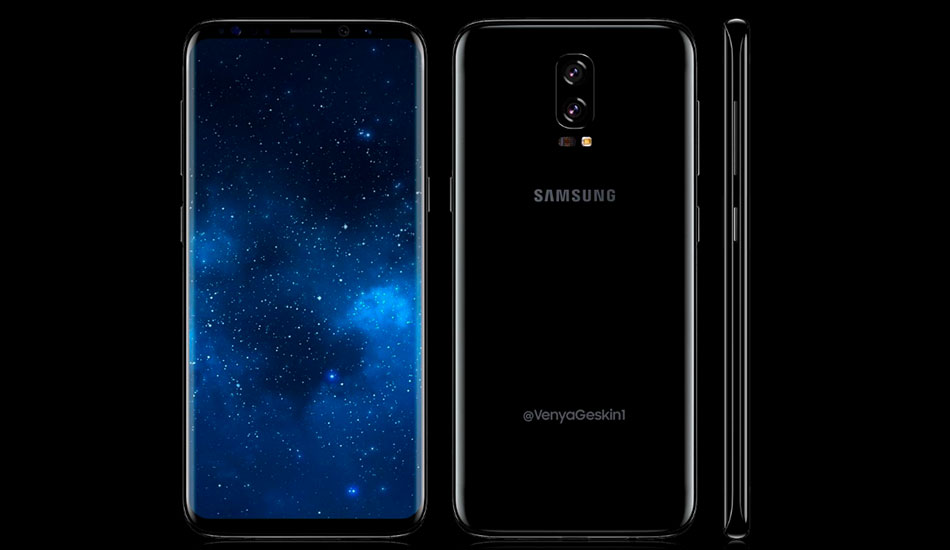 Meanwhile, a recent leak Ming-Chi Kuo, an analyst at KGI Securities who often pushes out research notes on Apple products, claimed that Galaxy Note 8 will come with a vertical dual-camera setup at the back. Unlike other handset manufacturers such as LG, Apple and even Xiaomi, Samsung is yet to enter the Dual-Camera battle so Galaxy Note 8 might be its first player in this game. Kuo claims that the device will have a 12-megapixel wide-angle CIS (CMOS image sensors) supporting dual photodiode to absorb more light for better low-light shots and a 13-megapixel telephoto CIS with dual 6P technology and supporting 3X zoom. Both the sensors support Optical Image Stabilisation as well.
The leaked image shows that the Note 8 might sport a vertical dual-camera setup at the back. Apart from the camera, the upcoming Galaxy Note 8 is likely to follow the same 18.5:9 aspect ratio on a massive 6.4-inch Quad HD+ display (1440 x 2960 pixels). Besides, we expect a Qualcomm Snapdragon 835 or Exynos 8895 chip inside powering the device along with their respective GPUs.
Note: The above Image is for representative purpose only