Salora, an Indian smartphone maker, has launched a 3G USB dongle, called Zapper3G-SIL 300B, with a downloading speed up to 14.4 mbps at Rs 1,599 only.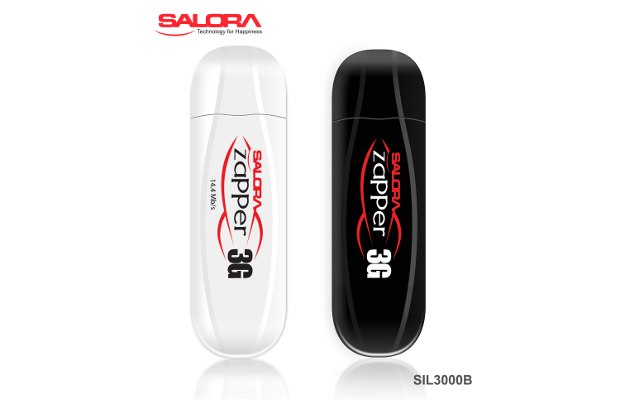 The newly launched plug and play 3G dongle supports any operator's SIM card and has a 32 GB micro SD card slot. The device supports voice calls, SMS features and video calls through third party applications like Skype etc. The dongle supports all major operating Systems like Microsoft Windows XP/Vista/7/8, Mac OSX (10.5-10.9), Linux Ubuntu12.04 LTS (data service Only) and is available in colors – black and white with a warranty of 1 year.
Salora's Zapper 3G-SIL300B also offers two latest Internet security packages i.e. – AVG Internet Security 2014 (for 1 month) and Kaspersky Internet Security 2014 (for 3 months) for free and various other offers & discounts on up gradation of these software to the paid version.