Research In Motion, which is being hailed world over for its security, will provide its security solutions to enterprise users of iPhone and Android devices. This is the first time that BlackBerry will support its competitors' products.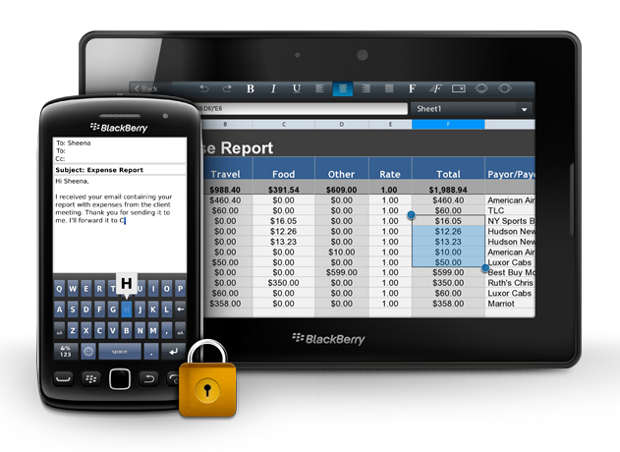 The security product in news, BlackBerry Mobile Fusion, is likely to be made available to IT managers across the globe by March next year. It will enable establishments to remotely wipe out the data and lock the phone in case of loss or theft.
"We are pleased to introduce BlackBerry Mobile Fusion &#151 RIM's next generation enterprise mobility solution &#151 to make it easier for our business and government customers to manage the diversity of devices in their operations today," said Alan Panezic, vice president, enterprise product management and marketing at Research In Motion.
Mobile Fusion will sit next to existing BlackBerry Enterprise Servers (BES) behind corporate firewalls.
Through this development, RIM aims to address the security concerns of different corporate houses whose employees prefer to use Android or iOS based devices to access corporate emails.
According to RIM, the software would be compatible with the current operating system of BlackBerry as well as the new operating system from the company, BBX. Services and software has been largely overlooked by RIM, and this is a fresh effort from the company to enter that space.