Everybody loves human Cannonballs but sadly there are very few games on the same in Android. But not to worry as now everyone can have their own human Cannonball daredevil in their devices with the new strategy puzzle game – Rick o' Shea.
The name spells similar to the name Ricochet which means bouncing off and that is what the game is majorly based on. The players need to ricochet the character in the game from various surfaces and areas and grab the stars.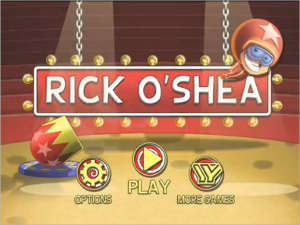 The game is a mix of various genres that adds much more playability to the game. Users can achieve the goal in unlimited number of ways. The game is meant for high end or devices that have more computing muscle so devices with lower processing power will have to skip this one.
The game is available as a paid or ad free version by default and as with all the other games coming from the developer, the Rick o' Shea game will also be available with a cost associated for unlimited game play.
The game has been launched simultaneously on both the Android and iOS platforms. The game can be downloaded from the respective application stores.