Reliance Communications has announced a strategic partnership with USA-based GetJar for mobile application services. As per the alliance, GetJar will offer Reliance Communications a catalog of over 65,000 free mobile applications. Reliance CDMA and GSM users can access the App store via R-World, Reliance's value added services platform. The app store will be accessible through a wide variety of handsets other than smartphones.
The app store will offer games, social networking, sports, entertainment and productivity applications. Talking about the demand for applications, Anil Pande, head, value added services, Reliance Communications, told Telecom Yatra, "Content download is currently very popular and social networking too is taking off in a good fashion."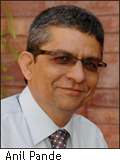 Although access to the app store and most apps will be free, Reliance Communications will charge 50 paise per MB of usage.
With this deal, Reliance Communications aims to increase data usage and adoption of data plans by subscribers, hence strengthening its data services segment.
Pande further added that Reliance is looking at more such deals with app stores such as the Nokia Ovi store.
GetJar claims to be the world's largest cross platform application store with over half a billion downloads to date. It provides more than 50,000 mobile applications across all major handsets and platforms to consumers in more than 200 countries. In addition to distributing content directly to consumers, GetJar also works with distribution partners, which include Sony Ericsson, Sprint, Opera, Vodafone, 3UK and Virgin Mobile.
Ilja Laurs, founder and chief executive officer, GetJar, said in a press statement, "It made a great deal of sense to partner with India's largest integrated communication service provider as GetJar is also the fourth most visited mobile site in India."
Operators like Airtel and Vodafone also have app stores. While Airtel launched its app store in February this year, Vodafone announced one in March. By March, Airtel App Central had over 1,500 applications with 25 per cent of them being free of cost. Aircel and Idea Cellular also have an app store each.