Indian Railway Minister Dinesh Trivedi on Wednesday, while presenting his maiden Railway Budget in Parliament, stressed on need to use mobile phones to communicate with the passengers.
During his Railway Budget speech, Dinesh Trivedi announced that SMS on passenger's mobile phone in case of e-ticket is to be accepted as proof of valid ticket. This facility had come into effect from February 1 and was aimed to further make train travels passenger friendly.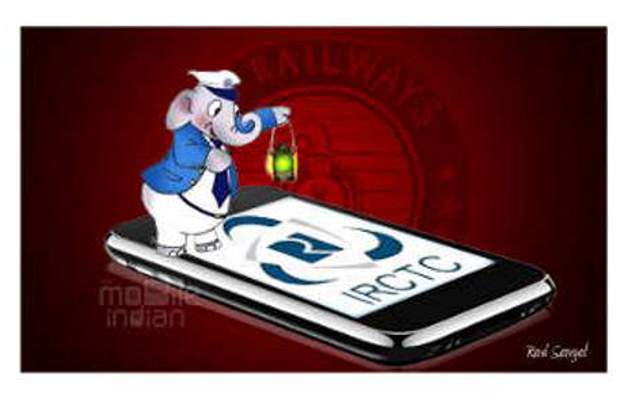 However, you have to carry a valid identification document, like voter ID card, passport, PAN card etc, along with you.
Usually, when you book a ticket from the IRCTC website, you receive an SMS containing ticket details like PNR, train number, date of journey. Now the SMS would also have details like name and number of passengers, coach and seat number and fare paid. The SMS may also accommodate the names of all passengers booked on the e-ticket, otherwise maximum number of passengers.
Earlier the Railways had decided to treat the screen shot of the e-ticket displayed through laptops, palmtops or mobile phones on par with the physical printed tickets.
Do note that you have to show the SMS during on-board and off-board checking. If you fail to display this SMS due to any eventuality (loss, discharged mobile/laptop etc.) but has the prescribed proof of identity, a penalty of Rs 50 per ticket will be levied.
Indian railways will also introduce satellite based real time train information system (SIMRAN) so that the passengers are up-to-date with real time data through SMS, internet etc, said Trivedi.
Apart from that the railway minister said that 'Book-a-meal' scheme will also be implemented that will provide multiple choice of meals through SMS or email to passengers.
Interestingly, Indian Railways Catering and Tourism Corporation (IRCTC) has been working on using mobile technology for quite some time now. In January this year they had launched an updated mobile version of its website for booking railway tickets, and is now launching a mobile app across different platforms in coming months.
The proposed mobile app of IRCTC will enable users to access features similar to what is available on the full web version of the IRCTC. For payment, people can use their credit card, debit card or cash cards.
There are already three apps – Paymate, Ngpay and Atom that can be used to book railway tickets, and are available across all platforms. These apps accept payment through credit cards, debit cards or mobile wallet accounts maintained by the service provider.