Qualcomm has announced new Snapdragon family of mobile processors with new nomenclature at the Consumer Electronics Show 2013 at Las Vegas, US.
The new microprocessors for the mobile phones and tablets include Snapdragon 800, 600, 400 and 200 series. Qualcomm states that the Snapdragon 800 is aimed at the premium mobile phones and tablets, Snapdragon 600 is aimed at high-end smartphones, and Snapdragon 400 as well as 200 is meant for the value segment devices.
Snapdragon 800 series mobile processor features new quad-core Krait 400 processing cores. Each Krait 400 core can be clocked up to 2.3 GHz to deliver the better performance per watt, that means lower power consumption compared to the previous generation processors. Qualcomm has also implemented dynamic power sensing and control for peak performance per core and thereby extend the battery life without using the specialised processing cores.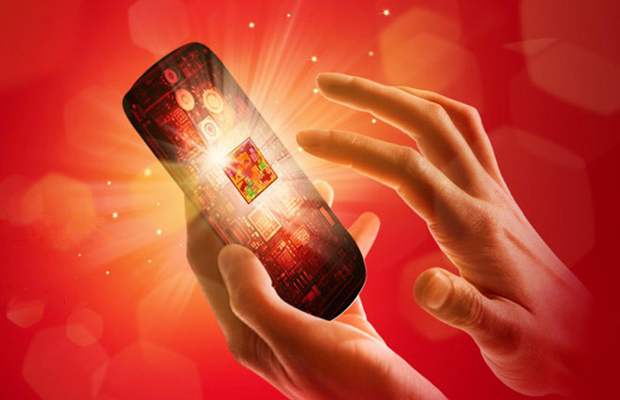 Also, Snapdragon 800 series processors have the new Adreno 330 graphics chip that delivers twice the performance of the Adreno 320 graphics chip. The new Adreno 330 supports four times 1080p HD video capture, playback and display on the larger screens. Audio enthusiasts will be able to enjoy multi-channel HD audio with DTS-HD and Dolby Digital Plus integrated.
Qualcomm ensures up to 150Mbps mobile data speeds with the new third generation 4G LTE modem fully integrated on the Snapdragon 800 series mobile processors. The company has managed to integrate Wi-Fi 802.11ac standard on the chipsets as well. Snapdragon 800 is meant for premium smartphones and tablets, expected to arrive in the middle of this year.
For the high-end mobile devices, the Snapdragon 600 series chipset aims to deliver 40 per cent better performance over the current Snapdragon S4 Pro family mobile processors. The Snapdragon 600 series mobile processors comprises of Krait 300 processing cores in the quad-core configurations with new tweaked Adreno 320 graphics chip and support for low power DDR3 memory. It is expected to arrive in the second quarter of this year.
Meanwhile the Snapdragon 400 and 200 series is aimed to deliver better performance, features, connectivity, and improved battery life in mid and entry level devices. They are expected to made available by mid 2013.
From India's perspective, devices based on Snapdragon 800, 600, 400 and 200 series are expected to arrive in market only by year end.