OnePlus is seeding a new update to the OnePlus 6 which comes in the form of OxygenOS 5.1.11 which is being distributed in phases in order to resolve any critical bug if present. The latest update fixes the screen flickering issue which was reported by several users when using the phone under direct sunlight. This arose due to drastic shifts in brightness levels when the display was set at maximum brightness.
The new build of OxygenOS thus fixes screen flickering in daylight and doesn't affect the viewing of vivid colours and white content. The update also enhanced the optics of the camera unit as it adds several optimisations in the HDR mode. Other changes include stable connections to WiFi networks which previously kept on disconnecting for no reason whatsoever.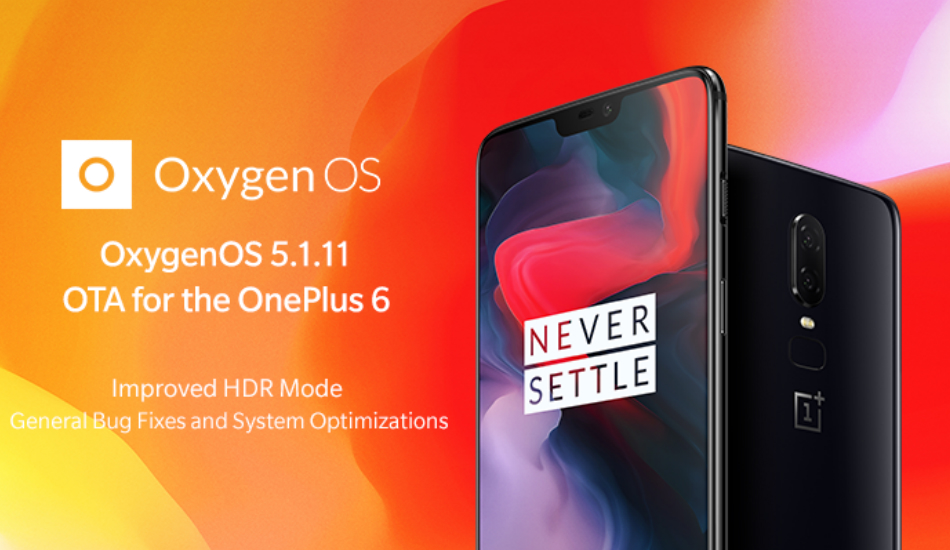 Apart from a handful of fixes and improvements in the system, OnePlus has also rolled out the ability to confirm a PIN without pressing on the checkmark button on the lockscreen. This means, whenever you're inputting the PIN, the phone will unlock as soon as you type the last character of your pin. The new toggle can be found inside Settings > Security & lock > PIN.
The rollout of the OxygenOS 5.1.11 has already underway as an OTA update and will be seeded to a broader number of users in the days to come.