A UK company has come out with a radically simple phone design, with very simple functions aimed at children and elderly.
The phone, called OwnFone, doesn't have a display or a keypad. You only get upto 12 numbers with name printed on the phone to dial and you can receive calls and that is all that the phone does.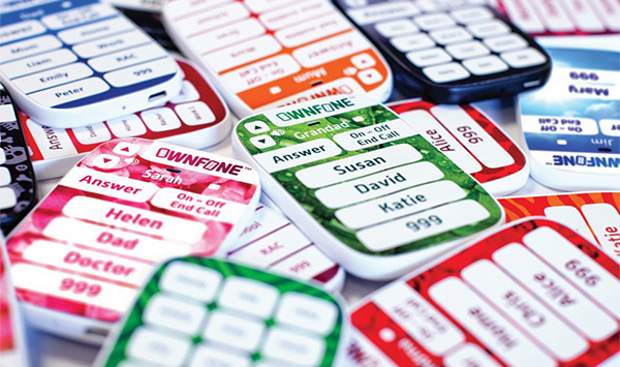 This is really useful for children as parents can ensure that they get to call selected numbers and is also easy for them. Elderly can also benefit from simple design.
The phone is customisable with a choice of a format with two, four, eight or 12 contacts. They will be indicated by a name written in black on a white box. Contacts are located above the call control button and volume. A hole indicates the phone's headset, beside it an LED for status. One can also choose the colour and pattern of the print on the phone.


The device is just 7mm thick and weighs only 40 grams, the integrated battery last three days on a single charge. Currently, the phone is available only in England and Ireland where it costs £ 55 (Rs 4850). However, the company has announced its plans to launch it elsewhere.