OnePlus has announced an exchange offer under which one can trade-in his old smartphone for a brand new OnePlus smartphone.
"Starting November 30th, we are tying up with ReGlobe, an enterprise at the forefront of end-of-life product management for exchange and buyback programs of your older smartphones for a brand-new OnePlus device. You heard it right! Exchange any of your old smartphone for a OnePlus One, 2 or X. The choice is yours while the offer lasts," the company said in a press statement.
To avail the offer, you first have to register yourself on OnePlus India's website or its partner, ReGlobe's website to check whether your device is eligible for the same. Once done, you will get a quote from OnePlus for your device.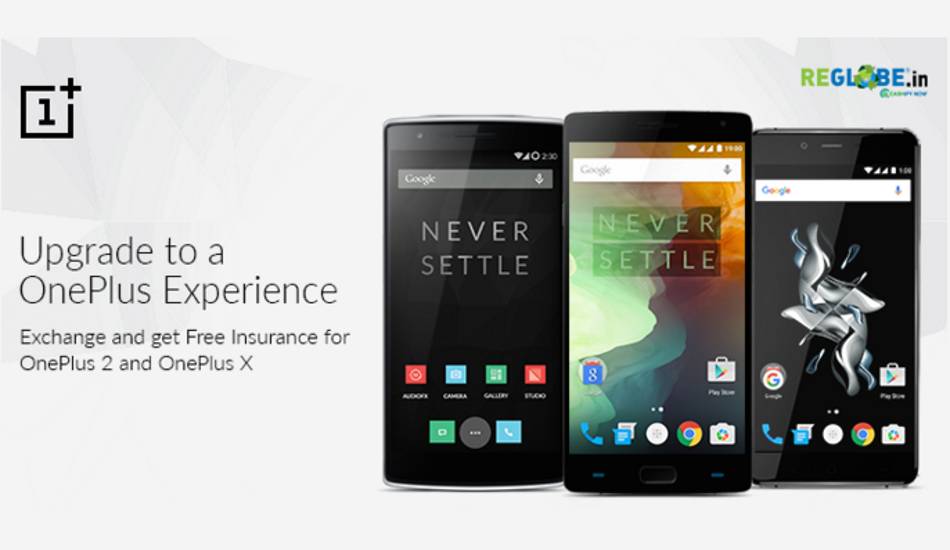 "Upon successful acceptance of the quote provided by ReGlobe for your old device, their customer service personnel will contact you for re-confirmation of exchange details and an intent to exchange is confirmed. The customer is to also mention and opt for one of the two exchange schemes we presently offer and needs to communicate their preference to the customer support team," OnePlus explains on its support page.
There are two types of exchange schemes. In the first option, 'Buy first, sell later', you can buy the OnePlus smartphone of your choice and schedule a pick-up for your older device for a future date. You will then get a Amazon Gift Coupon matching the quote of your older device.
In the other programme, you can sell your old device first and thus will get the Amazon gift copoun of the amount as negotiated. You can thus apply this coupon while buying the OnePlus smartphone.