With a launch slated to within the next few weeks, the OnePlus 6 gets another set of renders giving us a fresh new look at what's going to be the successor of the OnePlus 5T. Expected to boastof the industry's top of the line specifications, the OnePlus 6 now appears to come in three different colour options, namely Black, White and Blue, the latter standing apart from the other two standard variants.
Not just that, the OnePlus 6 is now expected to come with a red-tinted alert slider which looks a lot the power button on the Pixel 2. OnePlus has teased that this alert slider will be able to function in two separate ways, the first of them being able to mute notifications and directly put the device in a Do-not-disturb mode. The other functionality would be to allow users to adjust the focus of their camera when using the OnePlus 6.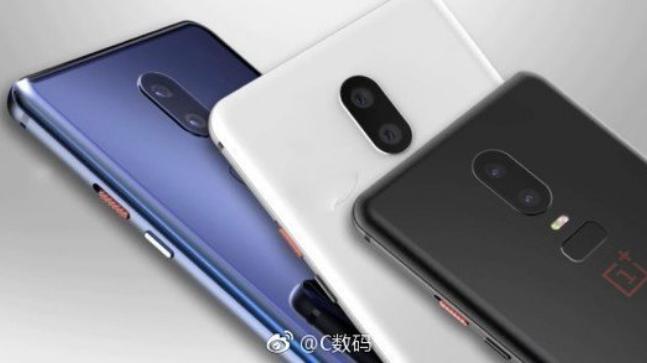 The renders also confirm that the upcoming OnePlus flagship will feature a dual camera setup aligned vertically accompanied by an LED flash and a fingerprint sensor that's placed below the camera. On the front, the OnePlus 6 will have a bezel-less edge-to-edge display with a small chin at the bottom and an iPhone X-like both on the top. The display now looks neater the compared to its predecessor, the OnePlus 5T which even being with a taller form factor has significant bezels on the top and bottom.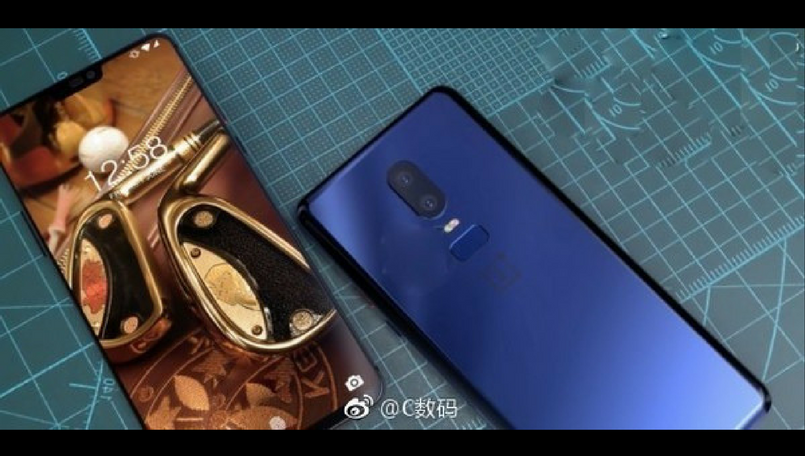 The OnePlus 6 is expected to come with premium specifications including the latest Snapdragon 845 chipset with the most expensive model featuring 8GB of RAM and 256GB of storage. The glass back will allow room for wireless charging which has been missing in the lineup for a long time now and the device will also be waterproof to a certain extent. Leaks also mention a new gesture navigation control which will make its way to the operating system, allowing users to make the most of their screen space.
OnePlus is yet to reveal the timeframe for the launch of its next flagship but we expect it to be made available by the end of April or the start of May. A global release would mean the OnePlus 6 would soon hit the Indian market as well.