India One, a music streaming application from the Next Mediaworks group and the brand behind Radio One 94.3 FM, has announced the launch of its free music streaming service for BlackBerry smartphone owners in India.
India One has been a very popular service on the iOS platform but unlike in BlackBerry, it is available as a paid service for iOS devices like iPhone.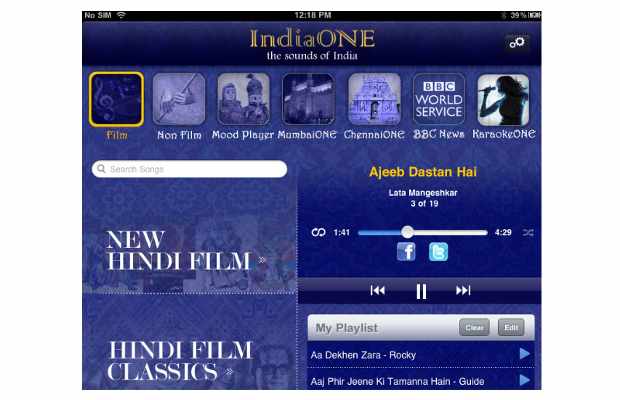 The application streams music to mobile devices and offers new Hindi and Tamil songs, retro music etc. The application also offers Film Karaoke that allows users to sing along their favorite song's music and a mood player that helps users get a random feed of music as per their moods.
Vineet Singh Hukmani, managing director, Radio One said "As a company we have been constantly pushing the envelope in the digital space as a means to create a viable parallel revenue stream. RIM in India is a great co–marketing partner to work with and we are glad to launch India One free on BlackBerry."
The app has been developed in partnership with 2ergo India. The application can be downloaded from the BB store by visiting this link or just by sending an SMS form a BlackBerry smartphone – BB to 53650 – to get the download link on your device.