NotifyMe, the popular reminder application for iOS which is priced at Rs 250, is now available for free of cost for Apple iPad users. This is a limited time offer after which the application will return to its regular price.
NotifyMe lets users manage and create reminders. It's easy and provides advanced reminder features. When a reminder is due, the notification pops up on the display making the person aware of the task at hand that needs to be done.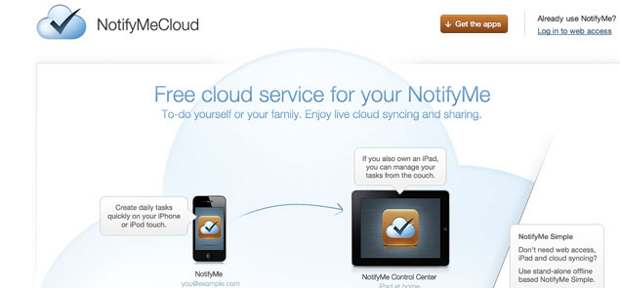 Since the alerts are saved on a cloud storage, there is no need to sync different devices of yours. So if the moment you create a reminder using your iPhone's NotifyMe app, a reminder will automatically generate in the NotifyMe app of your Mac. Moreover, the application does not make use of the Apple iCloud; it utilises its own cloud service so users currently not using the iCloud can also make full use of this application.
Along with that the service allows users to access different services from the same device as well. Users just need a user name and a password to access reminders from other accounts as well.
The app requires iPads running iOS version 3.2 and above and can be downloaded and installed free of cost till the offer lasts. The company has also offered a similar scheme with huge price reductions for the iPhone and the iMac as well and users will get a 50 per cent reduction in the price while purchasing this application