Following the announcement last month, Nokia India today has finally launched it Symbian Anna based Nokia X7 and E6 smartphones
Symbian Anna brings along a host of new features along with increased performance, it also has a new browser which is expected to be three times faster than the existing browser. E6 and the X7 are priced at Rs 16000 and Rs 22000 respectively.
Earlier, this month Nokia had opened the pre-booking for the E6 smartphone. Nokia E6 is targeted primarily at business users and Nokia also claims that this phone can be operated using single hand only.
The display on the E6 is a 2.4 inch capacitive touch display with a resolution of 640 x 480 pixels. It's made of Corning Gorilla Glass for scratch resistance. The device comes with 8 GB of internal memory and support for Micro SD cards up to 32 GB. The 1500 mAH battery, as per Nokia's claim, provides a month on standby and 7.30 hours of talk-time over 3G and longer over GSM connections.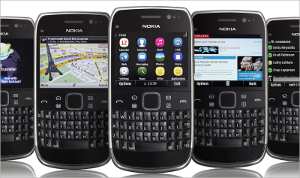 Nokia E6 supports 3G, WiFi and Bluetooth 3.0 with support for stereo Bluetooth headphones through A2DP.
The device measures 115.5 x 59 x 10.5mm and weighs 133 grams. The 8 megapixel full focus camera has a dual-LED flash, 2X digital zoom (3X in video mode) and offers HD 720p video recording at 25 frames per second.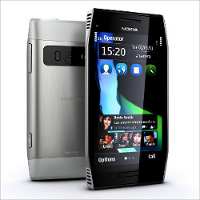 Nokia has positioned the X7 as an entertainment smartphone, and has 4 inch Amoled screen that displays 16 million colors in a 640 x 360 pixel resolution. The display is made of Corning's Gorilla Glass, which protects it from minor scratches and breakage from accidental falls. To add more strength to the phone, Nokia has designed it in a stainless steel shell, which will enhance its longevity too.
X7 features a pre-Installed 8 GB memory card that can be upgraded to 32 GB, and it has 320 MB of internal memory functioning as its RAM/ROM. The device measures 119.7 x 62.8 x 11.9 mm but is comparatively thin around the edges and weighs 146 grams.
The device supports both 2G and 3G network connectivity; 802.11 b/g/n WiFi support along with Bluetooth 3.0; and USB connectivity. The installed 1200 mAh battery is expected to give up to 450 hours of standby and 4.5 hours of talk time on 3G networks, and will support the phone for longer on 2G.
Both the device are now available in the market at all Nokia Priority dealers and Nokia affiliated stores around the country.