Nokia has updated its Maps application to add turn-by-turn based walk navigation for mobile web browsers in Apple iOS and Google Android platforms. The Nokia Maps is already available as HTML5 (Hyper Text Markup Language) app on the iOS and Android mobile web browsers. With new updated version of Nokia Maps, users can make the best of the voice-guided turn-by-turn walk navigation.
Nokia Maps with turn-by-turn walk navigation feature was available only to the Symbian and Windows Phone devices. However, the company later released an HTML5 app for the Maps and made it available for the mobile web browser on iOS and Android.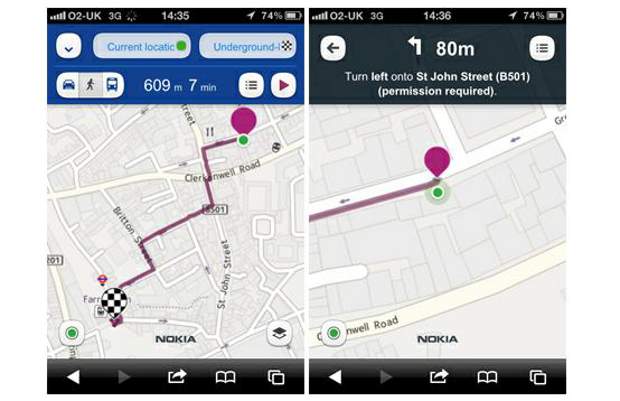 The Android and iOS based devices users need to start the mobile browser and visit this page – m.maps.nokia.com to kick start the walk navigation process. Obviously, the location services need to be active for making the best of this web-based service.
Once users entered the location route from one point to another, the map offers walk navigation routing with optional voice-guided prompts. That means you can easily use this while driving as you can plug one of the earphone buds in your ear.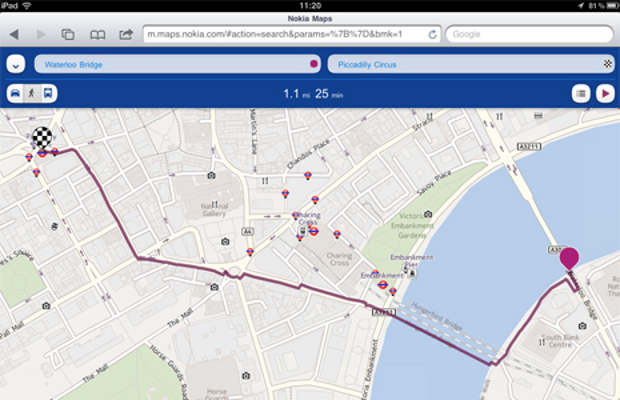 Nokia Maps offers separate image for driving routes and public transport along with different map views – Map View, Satellite View, Public Transport, and Live Traffic.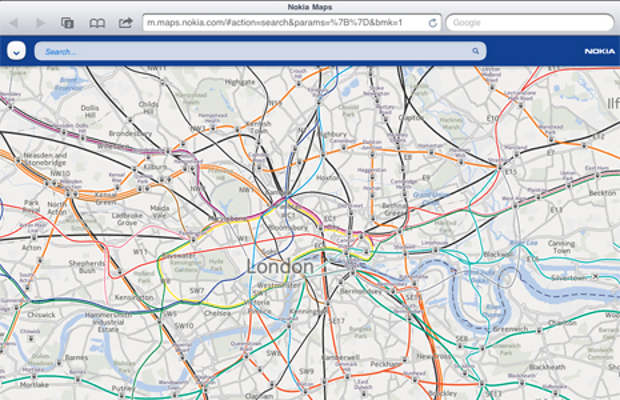 Do take note that using voice-guided and turn-by-turn based walk navigation can be heavy on your data connection, so we recommend using 3G networks.
Nokia has extended its innovations and new features of Maps to iOS and Android platforms without releasing a special native app for each.