Lumia 800 is Nokia's top of the line smartphone with WP 7.5 Mango on it. Sporting a unique polycarbonate unibody design, the Lumia 800 smartphone was introduced in India for Rs 29,900 in late December 2011. Now the company has decided to cut the price of this smartphone to Rs 23,900. The surprise Rs 6,000 discount comes out of nowhere and we expect the smartphone to sell like hot cakes. Manish Khatri, owner of Mahesh Telecom, mobile and tablet reseller, shared this information.
Nokia Lumia 800 is an amazingly well designed device, but has its own set of technological limitations. The smartphone has a 3.7 inch Amoled display with 480 x 800 pixel resolution, and the display has been made using Corning Gorilla glass. Inside the unibody form, Lumia 800 houses a single core 1.4 GHz Qualcomm Snapdragon MSM8255 mobile processor with Adreno 205 graphics card. It can play the latest games as long as they are compatible with the platform.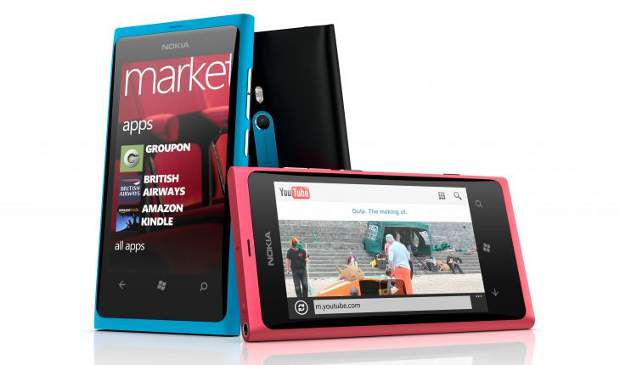 Lumia 800 runs Windows Phone 7.5 Mango with select Nokia Apps such as Maps that offer turn-by-turn navigations. At the rear lies an 8 megapixel camera with dual LED flash that can record 720p HD video. The 16 GB on-board storage makes up for the absence of a memory slot.
Nokia Lumia 800 is physically attractive and promising when it comes to software. For those who wish to opt for a no nonsense operating system for basic functions, Lumia 800 is the best bet for the new price. However, you'll have to wait a couple of months for good apps.
We contacted Nokia to provide more clarity on whether the new price is region specific or a promotional offer, and are waiting for a response. Meanwhile if you're in Bombay you can certainly get the device at its new price.