Nokia's Asha 500 dual SIM phone is now availble in India. The phone has been listed on Nokia India's online store for Rs 4,339. The Nokia Asha 500 comes with dual SIM feature with dual standby option, along with a crystal case design and supports for most modern mobile applications. Nokia Asha 500 Dual SIM can accommodate two 2G network SIM modules. The Asha 500 Dual SIM is offered in red, white, green, yellow, black, and cyan colours.
Nokia Asha 500 has a 2.7-inch display and is features 320×240 pixel resolution. This capacitive multipoint touchb supporting display also supports Nokia Glance feature which offers quick look at the notifications while the phone is in sleep mode.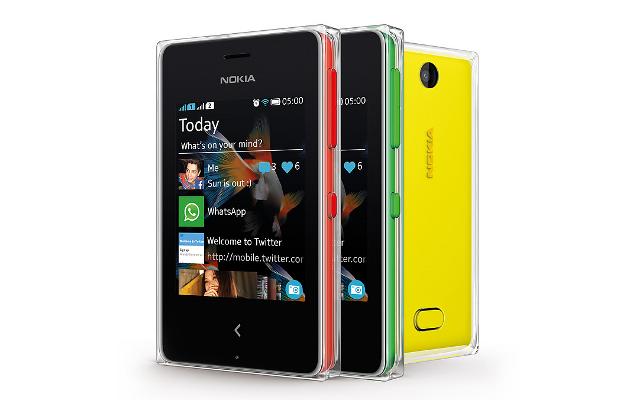 Nokia has loaded the Asha 500 with a new Nokia Asha software platform 1.1.1 that brings improvements and also support for several popular messaging apps such as WhatsApp, LINE and WeChat. Nokia has packed a 1200 mAh battery to promise a talk time of about 14 hours. Of course, one can always connect the phone to a WiFi network for faster mobile web experience through the Nokia Xpress mobile web browser.
We had a closer look at the Nokia Asha 500 mobile phone at the Nokia World 2013. Do read our thoughts on the Asha 500 here.