HMD Global, the brand behind the revival of Nokia-branded smartphones, has finally launched the much-awaited flagship device, the Nokia 8. The smartphone comes with a price tag of EUR 599 ( Rs 45,000) and the brand will start selling the smartphone globally in September this year.
As for the Indian pricing and availability is concerned, the flagship will arrive before Diwali in October and it might bear a price tag of Rs 45,000. With this, HMD Global is all set to bank on the brand value that Nokia once carried. However, things are different now and it will be a difficult task for the brand to compete with other players that are offering some amazing specs around the same or less price tag. We have Honor 8 Pro and OnePlus 5, which comes loaded with some interesting specs and will surely make it difficult for Nokia to make a grand comeback. So, does the Nokia 8 has all the arsenal to beat the two interesting smartphones and become people's new favourite? Let's find out.
Design and Display
At a time, when most of the smartphone's design resemble each other, Nokia 8 stands out of the crowd quite easily. The smartphone does give a premium look and it comes in a 6000 series aluminium body, which surely adds some strength. Comparatively, OnePlus 5 takes a back seat as the device looks eerily similar to Apple iPhone 7 Plus. However, Honor still manages to give a distinct look and looks more elegant as compared to the OnePlus 5.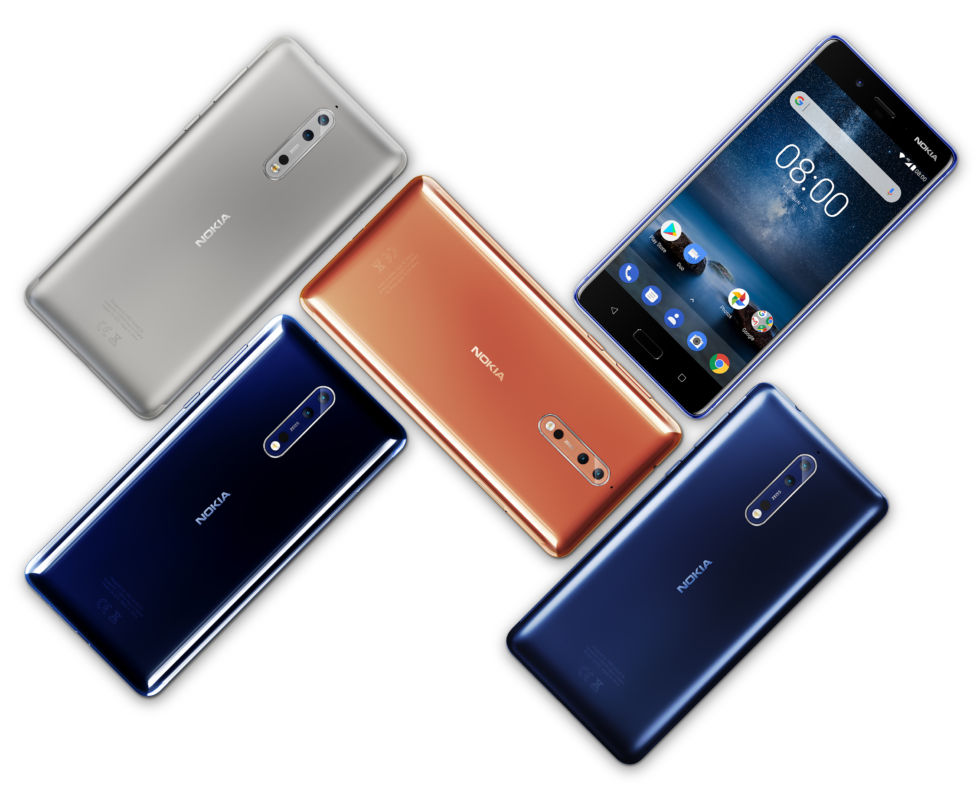 But which one is sleek? The answer is quite simple. Honor 8 Pro takes a lead in this department as the phone is 6.97mm thick as compared to OnePlus 5's (7.25mm thick) and Nokia 8 (7.9mm thick). If we get to choose between the three of them, then surely it would be Nokia 8 as the smartphone looks different and it comes with more colour options,(Polished Copper, Polished Blue, Tempered Blue and Steel) as compared to Honor 8 Pro (Navy Blue, Platinum Gold and Midnight Black) and OnePlus 5 (Slate Grey and Midnight Black).
Moving on the display department, the Nokia 8 sports a 5.3-inch IPS QHD display with a resolution of 2560 x 1440 pixels which is protected by Corning Gorilla Glass 5. The Honor 8 Pro features a 5.7-inch QHD LTPS LCD display with a screen resolution of 2560 x 1440 pixels and a pixel density of 515ppi. The OnePlus 5 uses the same display found in the OnePlus 3T including a 5.5-inch Full HD Optic AMOLED display with a screen resolution of 1080 x 1920 pixels and a pixel density of 401ppi.
The real fight is in between the Nokia 8 and Honor 8 Pro as both the devices come with a Quad HD display. However, it is too early to comment on the display of the Nokia 8, but on papers, the smartphone seems to be a more interesting option when compared to the Honor 8 Pro. But that doesn't mean that Honor 8 Pro display is not up to the mark. It offers some bright and vivid colours and we faced no issues during our review.
Hardware and Software
On the hardware front, all three of them packs some top-of-the-lines specs. The Nokia 8 and OnePlus 5 are powered by the same octa-core (Four 2.5GHz Kryo + Four 1.8GHz Kryo) Snapdragon 835 processor. The Nokia 8 is backed by a 4GB of RAM and 64GB of internal storage, which can be further expanded up to 256GB via microSD card. The OnePlus 5, on the other hand, comes in two RAM and storage configurations: 6GB RAM+64GB and 8GB+128GB but doesn't have an expandable memory slot.
The Honor 8 Pro is powered by company's in-house Kirin 960 octa-core processor clocked at 2.4GHz and is backed by a 6GB of RAM and 128GB of internal storage, which can be further expanded up to 128GB via microSD card slot.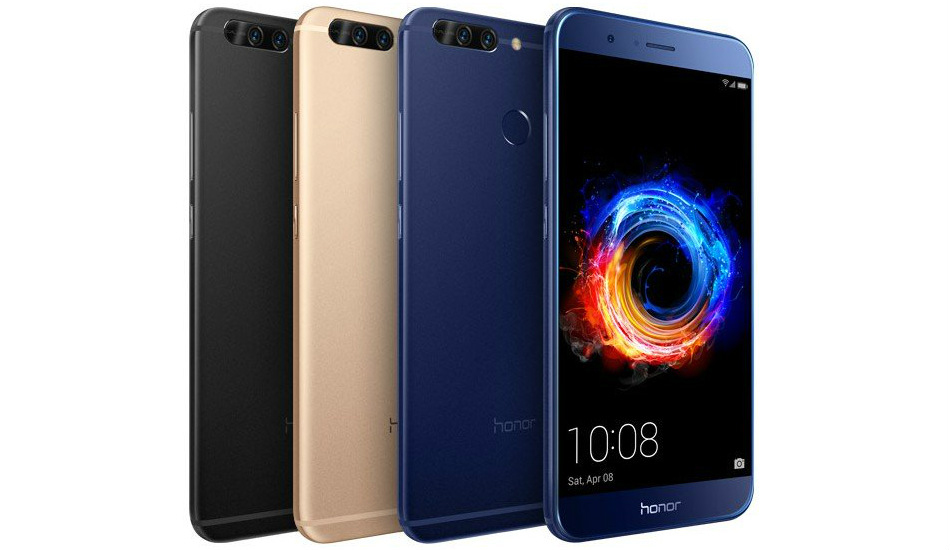 This is where it gets real close. Though the OnePlus 5 and Honor 8 Pro comes loaded with similar RAM (keeping the 6GB RAM variant in mind), Nokia 8 takes a back seat here. However, it is too earlier to comment on the computing power of Nokia 8, but coupled with pure Android experience, it surely give a tough fight to both the smartphones.
On the software front, all three of them run on the latest Android Nougat. Interestingly, the Nokia 8 runs on pure stock Android 7.1.1 Android Nougat OS and the company promises to offer the latest updates to its users without any delay. The brand has also tied up with Google to offer free unlimited high-quality storage in Google Photos. Honor 8 Pro has EMUI 5.1 running on top of it, while OnePlus 5 runs on Oxygen OS. All three of them have a different user interface to offer. Those who are in love pure stock Android experience will go for the Nokia 8, while those who love little tweaks can opt for OnePlus 5. But those who are willing to use a completely different flavour of Android can go for the Honor 8 Pro.
Camera
This is where the competition gets really intense. All three devices sport a dual-camera setup. The Nokia 8 features dual 13-megapixel setup at the back powered by ZEISS optics. The primary dual-lens camera includes 13-megapixels (Colour + OIS) along with 13-megapixels (Mono) sensors with dual-tone Flash with an aperture of f/2.0, 76.9˚, PDAF and IR range finder. The Honor 8 Pro has a combination of two 12-megapixel sensors out of which one is used to capture RGB, while the other is used to capture monochrome images. The smartphone also supports 4K recording at 30 frames per second. On the other hand, the OnePlus 5 has a 16-megapixel sensor with f/1.7 aperture, Sony IMX398 sensor and a 20-megapixel telephoto lens with aperture f/2.6.
So, the question here is, who sports a better camera? On paper, OnePlus 5 camera specs look more tempting as compared to the one used in Honor 8 Pro and Nokia 8, but, the camera performance of the OnePlus 5 has been already criticised in most of the reviews. On the other hand, Honor has a pretty clean record when it comes to the camera performance. Whether it be Honor 8 or Honor 8 Lite, both the smartphones were praised for the camera and implementation of the dual camera setup was pretty interesting. Same can be expected for Honor 8 Pro.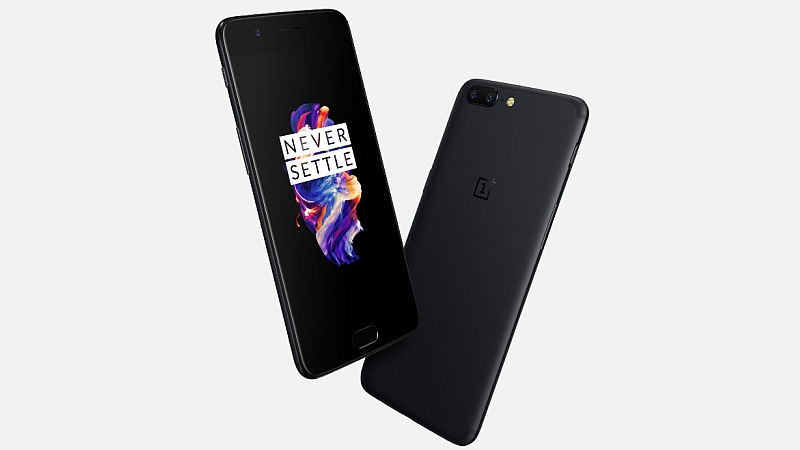 The Nokia 8 has Zeiss branding, which itself makes it pretty intense competition. This coupled with some interesting camera tricks, makes it even more tempting. The Nokia 8 allows users to shoot with both front and rear cameras in Facebook Live and YouTube Live videos. Also, there is a Boothie mode which enables both front and back cameras simultaneously for split-screen photos and video. OnePlus is already accused of not giving a proper 2x optical zoom, despite boasting heavily about and performance is not up to the mark, according to different reviews. So, we leave this round for you to decide.
Battery and Connectivity
On the battery front, the Honor 8 Pro sports a 4000mAh battery, while the OnePlus 5 is juiced up by a 3300mAh battery and the Nokia 8 gets its power from a 3090mAh battery. The OnePlus 5 has its Dash Charge technology, which can quickly charge up the device for a full day of use, while the Honor 8 Pro sports a Smart Power 5.0 prolong the battery life by 2-3 hours as compared to 4.0 version. However, there is no mention about any quick charging support for the Nokia 8. Interestingly, Honor 8 Pro wins this round as it boasts a better battery backup as compared to the OnePlus 5 and Nokia 8.
Wrapping Up
To wrap up, all three smartphones come loaded with some top-of-the-lines specs and gives a neck and neck competition to each other. Nokia 8 has an upper hand when it comes to design and camera department, while on the other hand, Honor 8 Pro packs some interesting internals and smooth performance. The OnPlus 5 also offers decent performance but has been embroiled in controversies. It becomes a momentum task to choose the best out of three and it would be interesting to see th Indian pricing of the Nokia 8 and how well it performs against the two popular smartphones.