At its annual event yesterday, Apple unveiled its latest smartphone – iPhone 6S and 6S Plus. The most talked about feature in the devices is their 3D Touch display.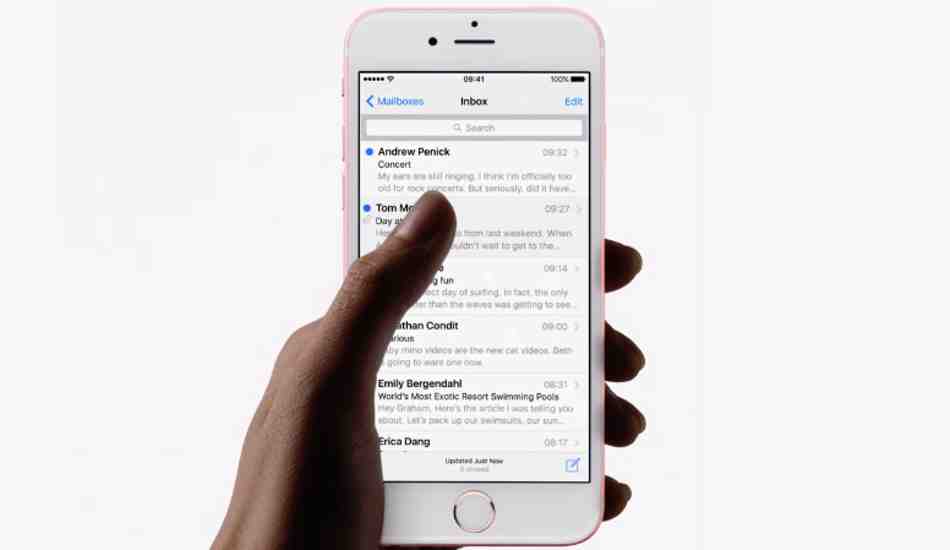 This 3D Touch works on Force Touch display technology that enables the display to differentiate between a light and a hard touch to initiate a particular action like opening music or a messenger app. Apple Watch was the first device of the company to use this technology.
But, Apple's iPhone 6S and 6S Plus are not the first smartphones to boast this feature. Huawei's Mate S, which was unveiled just a week back at the recently concluded IFA event in Berlin, was the first smartphone to offer the Force Touch display.
Like Huawei Mate S, Apple iPhone 6S and 6S Plus will also come in there variants. The Huawei handset's 32 GB internal storage variant is priced at EUR 649 or approximately Rs 48,277 while the 64 GB internal storage version is to cost EUR 699 or approximately Rs 52,003. It has a 128GB variant as well whose price will be announced later.
In comparison, the iPhone 6S' 16, 64 and 128GB variants will cost $199, $299 and $399 on contract, while the iPhone 6S Plus' three variants have been priced at $299, $399 and $499 respectively.
The unlocked iPhone 6S will cost $649, $749 and $849 for the 16, 32, and 64GB variants. Similarly, iPhone 6S Plus unlocked models will cost $749, $849 and $949 for the three storage options.