Opera Max has announced an app that claims to consume up to 50 per cent less data while streaming videos and music. The latest version of Opera Max, as claimed by its makers, offers data saving on music apps, including YouTube Music, Pandora, Slacker Radio, Gaana, and Saavn.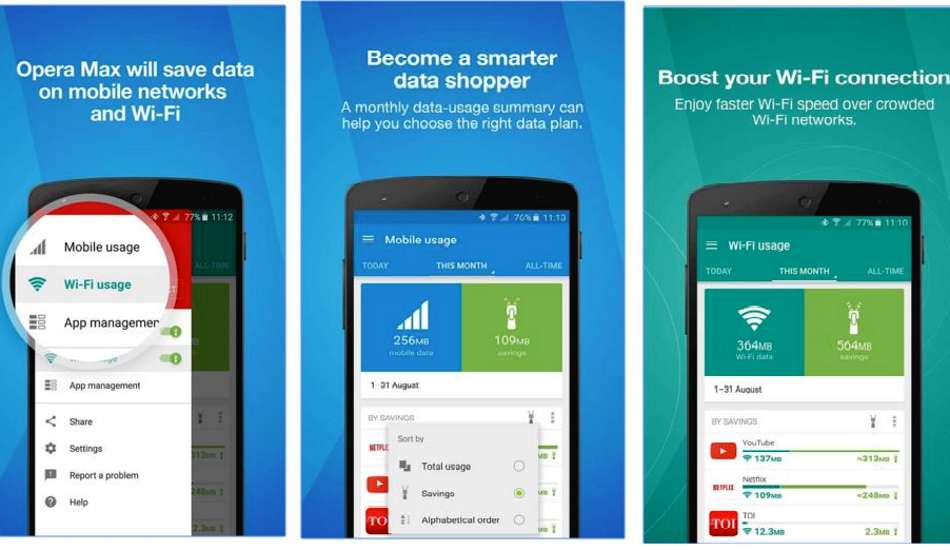 Commenting on the new version, Sergey Lossev, product manager at Opera Software said, "More and more people love listening to their favorite music with apps; however, these apps are among the major data hogs consuming users' mobile data quickly. Now, we have added audio compression for these music apps so that people will feel free to stream music without having to look constantly for available, free WiFi coverage. This is particularly helpful for users with limited data plans."
As per the makers of the app, Opera Max uses streaming audio optimization powered by Rocket Optimizer, which manages streaming audio traffic in the same way that it optimizes video traffic. It supports both MP3 and MP4 stream formats, and it can also convert streams to the more efficient AAC+ codec, which is able to deliver high audio quality over a low bitrate connection to any compatible device.
Opera Max further claimed that it gives users data savings of up to 50 per cent across most apps and browsers, including video apps, such as YouTube, Netflix, and IMDB, among others on mobile networks as well as on WiFi. This app also helps users monitor and keep count of how much mobile internet or WiFi they have used, on a monthly or daily basis, giving them better control over their data plans.
Opera Max is available for users with phones running Android 4.0 and above. It is free to download from Google Play.