Nokia's PureView imaging technology is by far the most advanced and exciting technology used in mobile phones so far and very soon Nokia might be using the same cutting edge imaging technology for the Windows Phone based Lumia range of devices as well.
Nokia Lumia range of handsets has been the new focus for Nokia and when it comes to their newly developed PureView technology, there seems to be no better taker for this. And Nokia is also not denying the fact in any way whatsoever.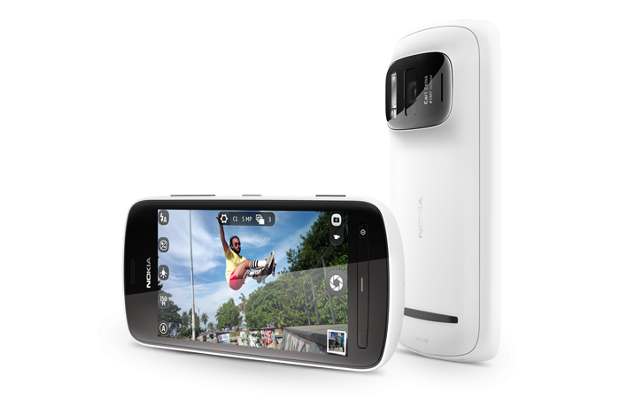 In its response to a query raised by Twitter user, Philip G, regarding the use of Nokia's PureView technology on Lumia range oh handsets, Nokia has replied rather positively saying, "Just keep your eyes and ears open in the next coming weeks."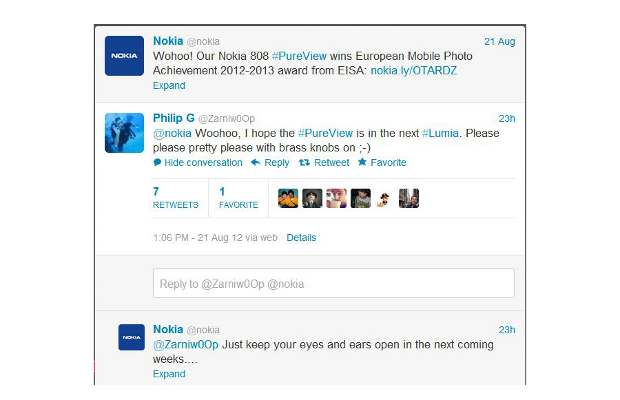 Although there have been a lot of debates going on regarding the use of the PureView technology on Windows Phone based devices, Nokia has never denied its use and the latest tease from Nokia is an indicator for the work that has been going on.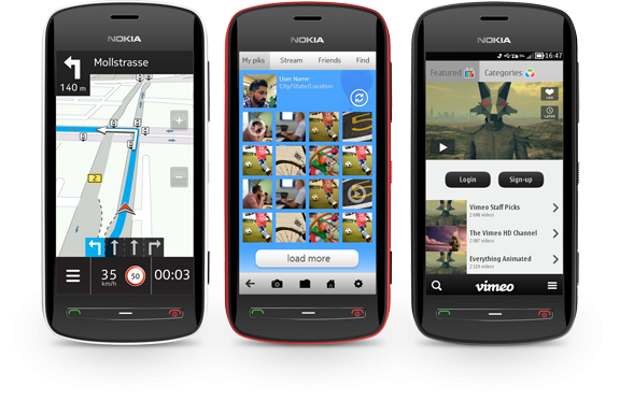 Nokia PureView technology based Nokia 808 has also been awarded with the European Mobile Photo Achievement award for the year 2012-2013. The base of the technology that makes it exciting is the level of details as well as the ease of use it brings in for its users.
Nokia PureView technology makes use of a 41 megapixel based sensor that allows users to capture images in absolute details and depth while also allowing them to zoom without loss of details as seen in other cameras used commonly by even the top end smartphones.
With the addition of PureView technology, Nokia Lumia range of smartphones is definitely going to get an edge over its competitors.